Advanced Dental Technology – Kansas City, MO
Friendly Care, State-of-the-Art Technology
Technology in general is evolving faster than ever these days, and fortunately, you can see signs of this progress in dentistry as well. Over the years, Dr. Byars has worked diligently to stay on top of the latest advancements in the field so he can integrate them into our practice to benefit our patients. Here, he likes to say, we combine old-school, friendly service with a state-of-the-art approach to give patients the very best of everything. To come experience true 21st-century dentistry for yourself, give us a call today.
Committed to State-of-the-Art & Comfortable Dental Experiences
Intraoral Scanning Technology
3D Cone Beam Imaging: Extremely Precise Treatment Planning
All-Digital X-Rays: Sharper Images, Less Radiation
Intraoral Cameras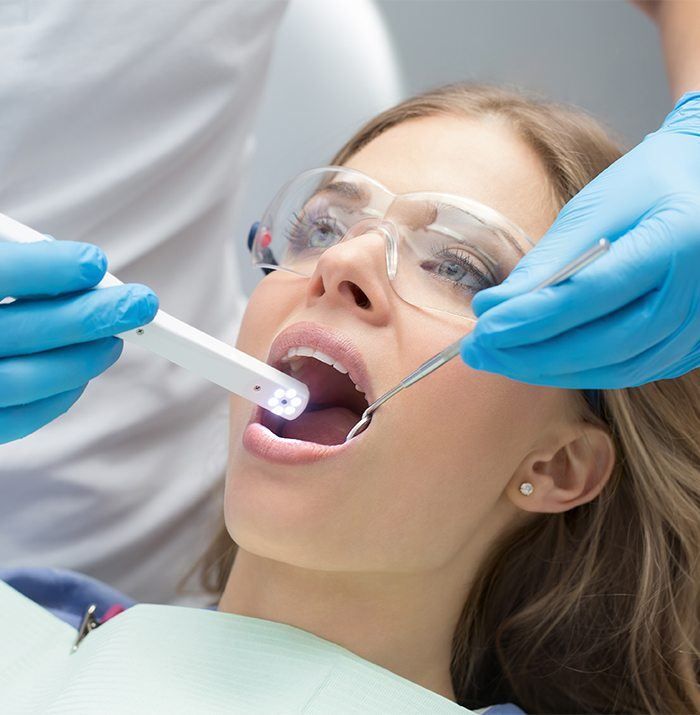 When you come in for a checkup, we'll use a small, pen-sized camera to take close-up pictures of your teeth and gums. We can then display these images on a large monitor right in the treatment room so you and Dr. Byars can take a look at your smile. This approach enables him to easily find any potential problems that would often be missed during a traditional exam, and you'll also be able to finally see your mouth from your dentist's perspective, turning appointments into a fun and educational experience.
iTero® Digital Impressions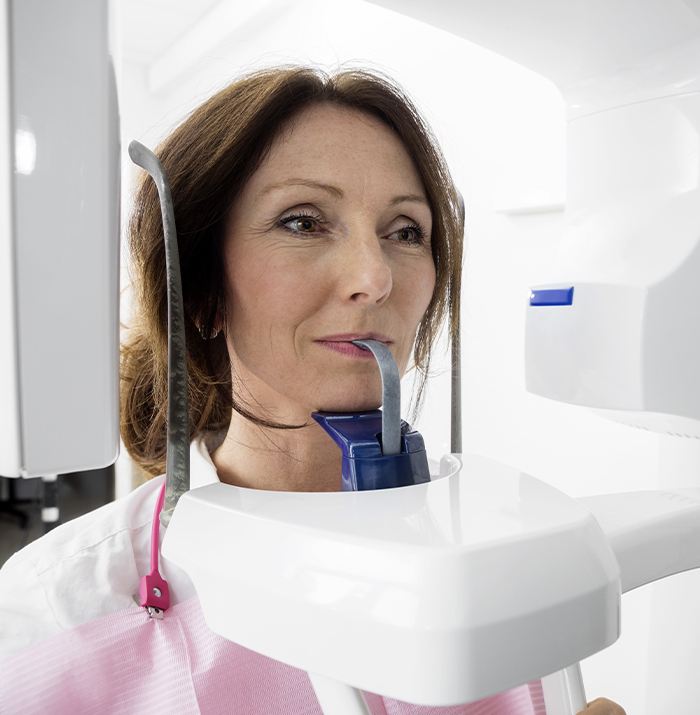 Traditionally, dental impressions have been made with physical putty and bulky trays. With iTero technology, we now have a much-improved alternative. This advanced optical tool allows our team to capture the dimensions of the teeth and gums with a hand-held scanner – no serious contact required! Then, an accurate 3D model is created and can be used to not only plan treatments like Invisalign® Clear Braces more successfully, but also enhance communication between us and our patients.
All-Digital X-Rays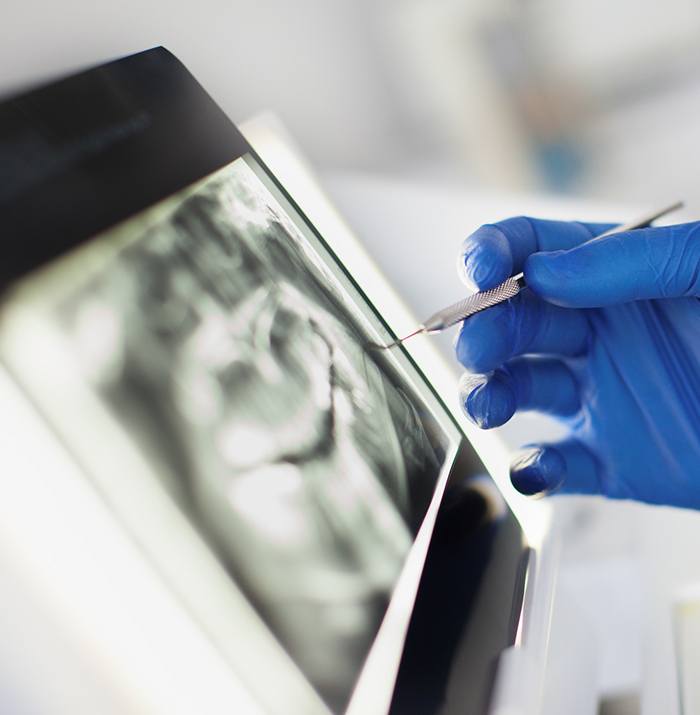 We use X-rays every single day in our practice to view the teeth below the gum line where decay, infection, or even cancer might be hidden from the naked eye. All-digital X-rays offer a number of advantages compared to traditional film: the images are sharper, they take just seconds to develop, and the entire process exposes patients and our team to 90% LESS radiation. Because the images are 100% digital, they can be easily and infinitely stored, sent, and copied to make referencing a patient's records or filing for insurance quick and simple.
Diagnodent® Cavity Detection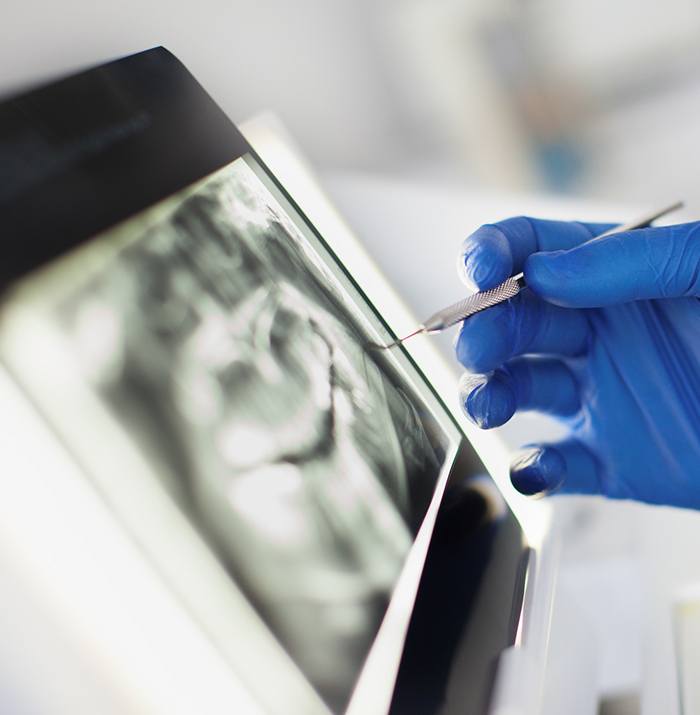 Being able to prevent tooth decay in its earliest stages is an important priority for our team, which is why we regularly rely on DIAGNOdent technology during dental checkups. This modern tool uses laser fluorescence to identify weakened portions of enamel; as it's passed over the teeth, a digital readout is created with clear information for Dr. Byars and our dental hygienists. In many cases, DIAGNOdent can even find cavities that aren't visible to the human eye!
CT/Cone Beam Scanner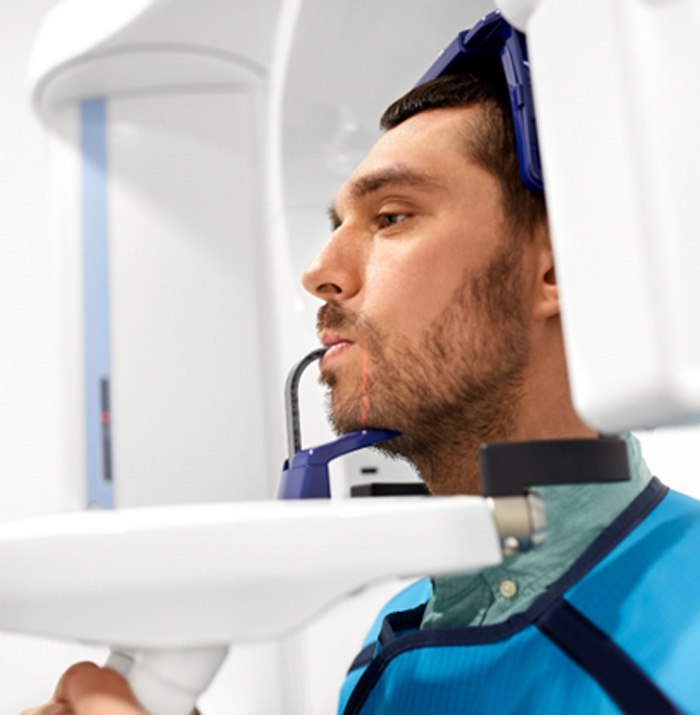 When patients are preparing for more invasive and complex dental procedures such as dental implant placement, root canal therapy, or the examination of jaw joints, we can incorporate one of our newest and most advanced systems available – our CT/Cone Beam Scanner. Designed with a 360-degree rotating arm, it takes hundreds of images of your oral and facial structures to create a single 3D model. Providing higher-resolution imaging, the scanner captures the nerves, blood vessels, bone tissue, and other nearby components that make up your facial structure so that treatment planning can be highly precise and accurate. With the help of our CT/Cone Beam Scanner, patients can experience a more comfortable and efficient method of dental treatment.