Dentures & Partials – Kansas City, MO
Rebuild a Beautiful
Smile with Dentures
Although you never expected it to happen to you, you've suffered significant tooth loss. Whether you've lost most or all of your natural teeth in one or both arches, you need an effective tooth replacement to maintain a balanced diet. Not to mention, a complete smile will restore your confidence and improve your overall quality of life. Now, you have multiple options to rebuild your smile. Besides traditional partials and dentures in Kansas City, Dr. Byars can also provide implant-retained prosthetics.
Why Choose Michael C. Byars, DDS for Dentures & Partials?
Custom-Designed Prosthetics for Each Patient
Implant-Retained Dentures Available
15+ Years of Experience Rebuilding Smiles
What is a Denture?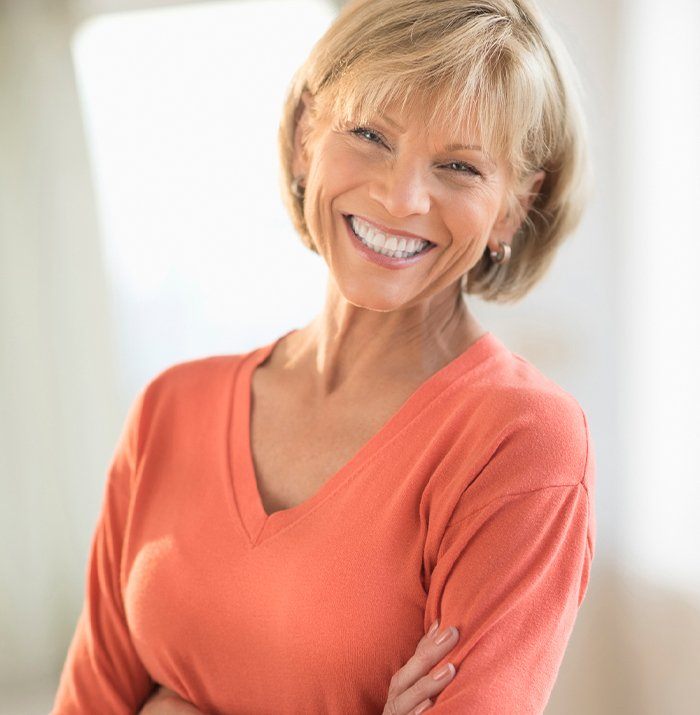 Dentures have been the go-to solution to treat tooth loss for over 100 years. Although they have a bad reputation for looking and feeling fake, they are now more realistic than ever before. Carefully crafted prosthetic teeth are attached to a gum-colored base that is made from an impression of your mouth. It is then held in place using one of several options depending on how many teeth you're replacing and your preferences.
Types of Available Dentures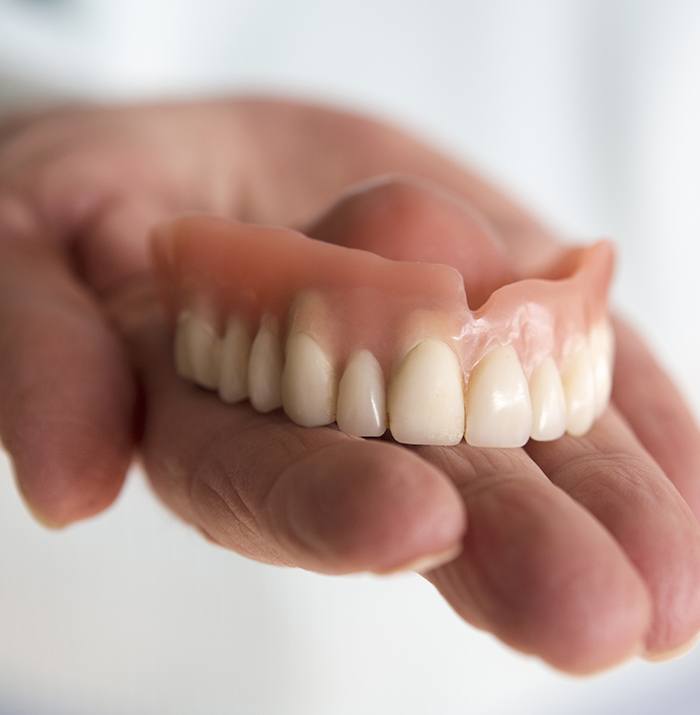 Your dentist in Kansas City will perform a comprehensive consultation to evaluate your oral and general health to find an appropriate tooth replacement. Depending on your individual needs, you may benefit from a:
Full Denture
An entire arch of missing teeth can be replaced using a complete denture. They are made from a comfortable, lightweight material, so you don't need to worry about them feeling bulky. The denture is held in place using suction or an adhesive, and they'll allow you to enjoy many of your favorite foods again while also supporting your facial tissues for a younger-looking appearance.
Partial Denture
A partial denture completes your smile when you've lost several teeth but still have a few healthy ones left. The denture is attached to a metal framework, which allows it to clip or clasp onto your remaining natural teeth. You'll help to preserve the teeth you still have left while benefiting from an affordable solution.
Implant-Retained Denture
You can anchor your denture to your jawbone using strategically placed implant posts. This does more than just replace the crowns of your teeth. It also restores the roots, allowing you to enjoy several benefits that aren't possible with a traditional denture, including:
Over a 95% success rate.
Looks and feels natural.
Eliminates slipping and irritation.
Preserves your jawbone's density.
Lasts for multiple decades.
Supports your facial tissues.
Easy maintenance and care.
Cost-effective.
Unlike a traditional denture, the process to rebuild your smile with dental implants will require oral surgery to place the posts into your jawbone. The posts will stimulate your bone to encourage new growth, and your jaw will fuse to the posts to provide a stable foundation for your denture. You'll never need to worry about any slipping or irritation while enjoying a solution that can potentially last forever with the right aftercare.