Full Mouth Reconstruction – Kansas City, MO
It's Never Too Late
For Your Smile
Your teeth are true multi-taskers. They allow you to smile at the world, talk with friends and family, and eat a nutritious diet. As time marches on, these intrepid workers are sometimes ignored to the detriment of your oral health and the way your smile looks. How your teeth fell into disrepair is not our concern. Dr. Michael Byars and our staff only want to help you have a healthy and attractive smile once again. To do this, a full-mouth reconstruction may be necessary. This procedure combines the benefits of any number of restorative and cosmetic dentistry procedures to repair and rebuild your teeth.
Why Choose Michael C. Byars, DDS for Full Mouth Reconstruction?
Able to Handle Even the Most Complicated Cases
Fully-Tailored Treatment Plans Design for Each Patient
Comprehensive Services That Restore Teeth & Boost Confidence
Full Mouth Reconstructions and You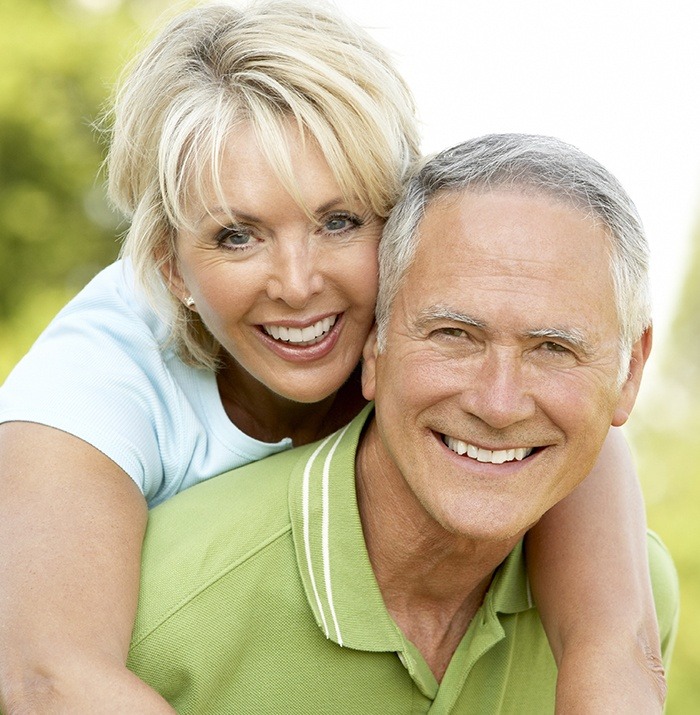 In Kansas City, cosmetic dentist Dr. Byars can use a full-mouth reconstruction to restore form to your smile and function to your teeth. After a complete examination, he will develop a step-by-step plan that will be the guide to your smile transformation. Different patients require different types of treatments in their individualized plans. However, the final goal is always the same—a smile that gives you a renewed sense of confidence, the ability to speak clearly, and the chance to enjoy a wide array of foods.
Dental Procedures and Full-Mouth Reconstructions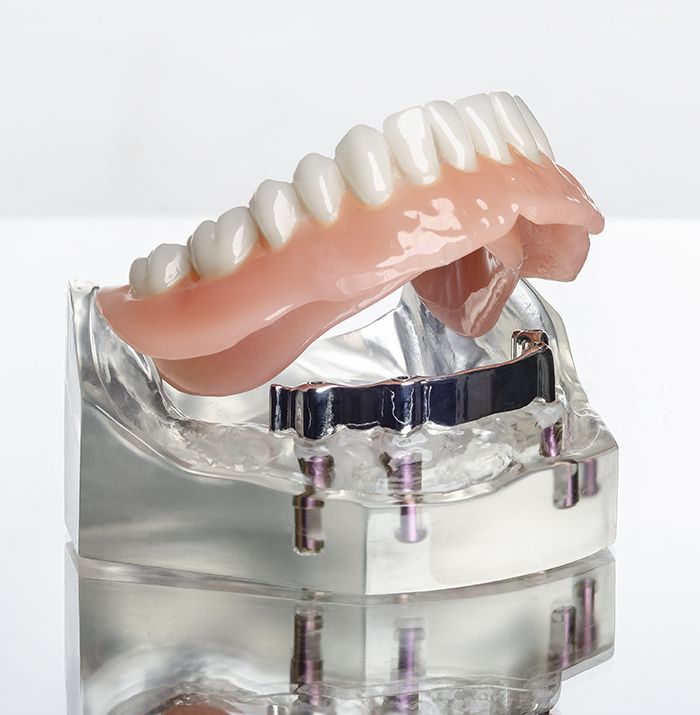 Included in full-mouth reconstructions are procedures that you can see as well as those that play an important supporting role. For instance, Dr. Byars will carefully consider the condition of your gums and the bone structure underneath that supports your teeth. If your gums aren't healthy, then various forms of periodontal therapy may be necessary. Mild cases of gum disease can be treated in our office with a deep cleaning, while advanced periodontitis may require surgical treatment from a periodontist (gum specialist).
Dental crowns in Kansas City are another restorative treatment Dr. Byars uses to reconstruct cracked, broken, or severely decayed teeth. The tooth is prepared by removing any present decay and slightly reducing its size so the crown fits comfortably between your other teeth. A porcelain crown will not only preserve the functionality of a tooth, but it will also restore its proper shape and finish.
Cosmetic Dentistry and Your Full-Mouth Reconstruction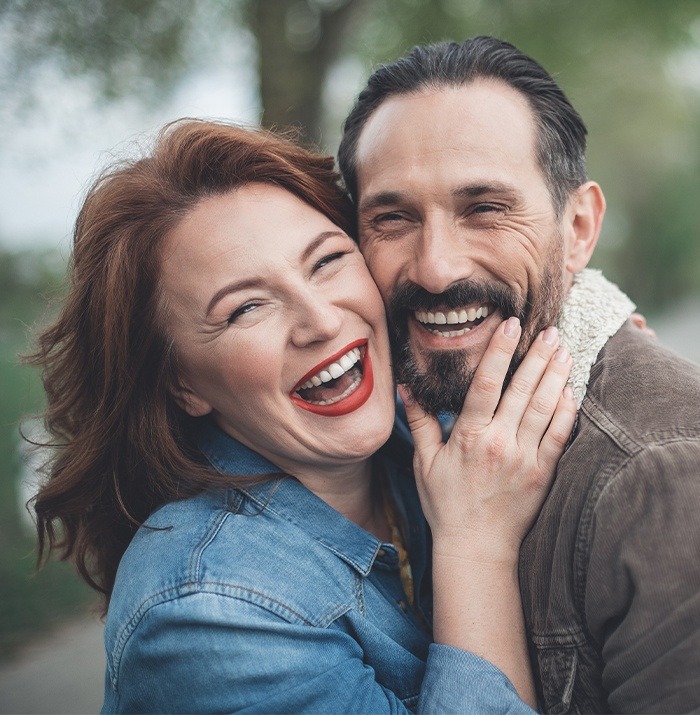 The finishing touch on any full-mouth reconstruction is typically cosmetic dentistry to give you that dazzling smile you're after. Porcelain veneers are dental coverings that Dr. Byars can use to conceal a number of smile imperfections such as teeth that are permanently stained, cracked, broken, and even teeth with wide gaps. Teeth whitening can give your newly constructed smile a bright finish.
To find out if a full-mouth reconstruction is what you need, contact our office today.