Cosmetic Dentistry – Kansas City, MO
Your Dream Smile is Closer Than You Might Think
Think about the last time you met someone new. Did you smile broadly with confidence or hide your teeth behind closed lips? Clean, well-aligned teeth are the foundations of a beautiful, confident smile. Thanks to advances in modern cosmetic dentistry, you have many options to achieve a look you'll love.
If you've ever admired white and flawless teeth on someone else, imagine how great it will feel when it's your own smile attracting the admiring looks! Our proven cosmetic enhancements have the power to change your smile and your outlook on life. Schedule a consultation with Dr. Byars today.
Why Choose Michael C. Byars, DDS for Cosmetic Dentistry?
Always Custom, Never Cookie-Cutter Care
Able to Eliminate Stains, Gaps, Cracks, Chips, & More
Results Designed to Look Great & Last a Lifetime
Veneers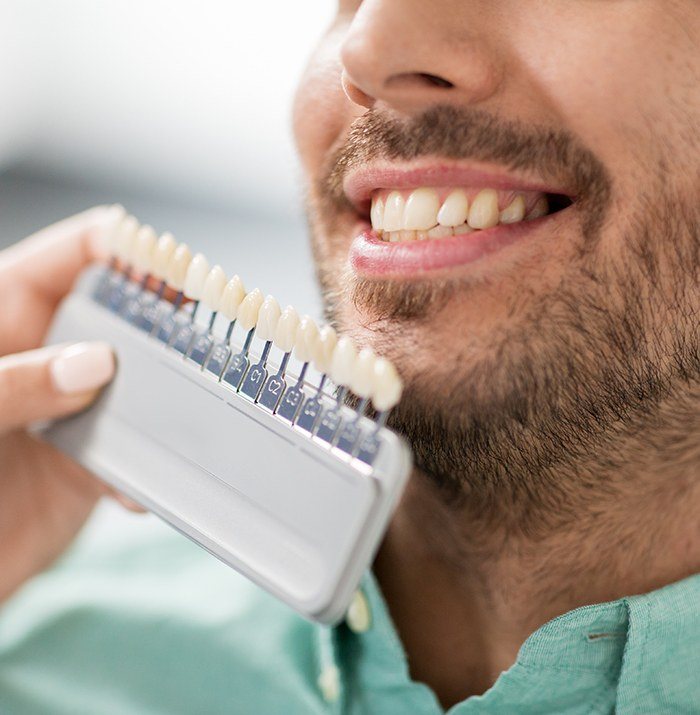 Let's face it - after high school, the idea of braces is quite unappealing. But what choice do you have to correct a misaligned smile? More adults are turning to veneers to realize their dreams of a straight, white, and winning smile.
Dr. Byars will work one-on-one with you to formulate a result you will be happy with, showing you digital models and before-and-after photos to help you identify the smile shape, style, and color you want. After minimal preparation to your existing teeth to receive handcrafted veneers, we apply the thin porcelain shells for a permanent result. This simple procedure can conceal chipped, stained, or crooked teeth so you can finally flash the beautiful smile you deserve. Never resign yourself to an imperfect smile when veneers can set you free!
Smile Makeovers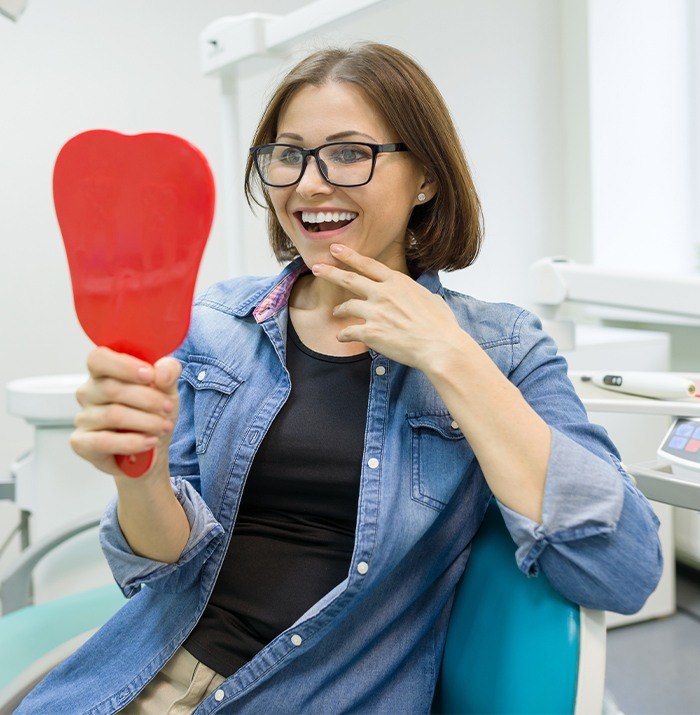 If you're ready to make a change to your appearance with a noticeable "Wow" factor, consider a personalized smile makeover. Dr. Byars will focus on making your highly visible front teeth gorgeous. With a treatment plan custom-tailored to your goals, your smile makeover will truly reflect your vision for your overall look.
Learn More About Smile Makeovers
Metal-Free Restorations
We may recommend all-ceramic crowns, bridges, inlays, or onlays to renew your oral health and improve the appearance of your smile. We can use these restorations to conceal stains, correct gaps, or cover a misshapen tooth. Even after years of wear, all-ceramic dental restorations retain their flawless appearance, offering patients long-lasting results. Additionally, these materials are the only options effective in treating patients who have metal sensitivity.
Learn More About Metal-Free Restorations
Cosmetic Bonding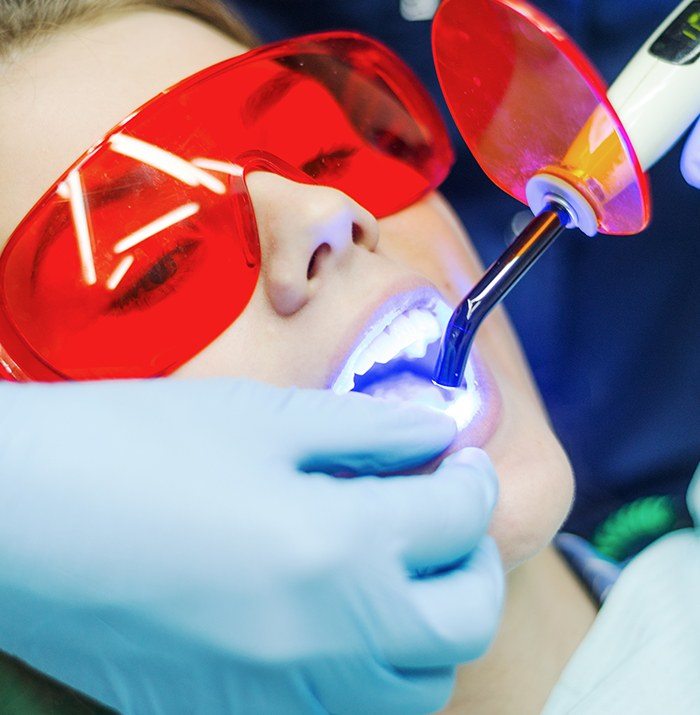 Patients who would like to conceal or correct dental damage or flaws in just one day may want to consider cosmetic bonding. Using precisely shaded composite resin, we position the bonding over stains or use the malleable material to fill in cracks or gaps. Then, we use a curing light to harden the material into position, perfecting a patient's smile. For many of those we treat, cosmetic bonding is a faster and more affordable alternative to porcelain veneers.
At-Home Teeth Whitening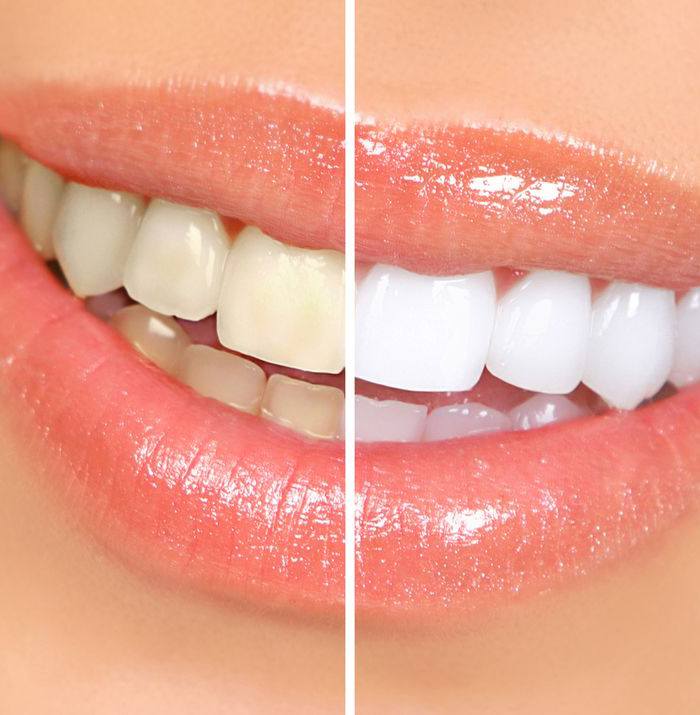 Over time, your teeth can become stained from the foods you eat and the beverages you drink, even if you brush regularly. Discolored teeth make you look older and may give others the impression that you have lax hygiene habits. The sheer number of teeth whitening products on the market today indicates the importance Americans place on a healthy, white smile. Before you hit the local pharmacy for an over-the-counter product, give us a call to experience the power of professional teeth whitening.
We offer take-home teeth whitening services to brighten smiles up to ten shades over the course of two weeks of daily application. Patients receive custom application trays and professional strength whitening gel. By wearing the whitener for a predetermined amount of time each day, patients can achieve the beautiful, stunning smile they're looking for. Contact Byars Dental to find out more or schedule a teeth-whitening consultation.
Gum Recontouring & Crown Lengthening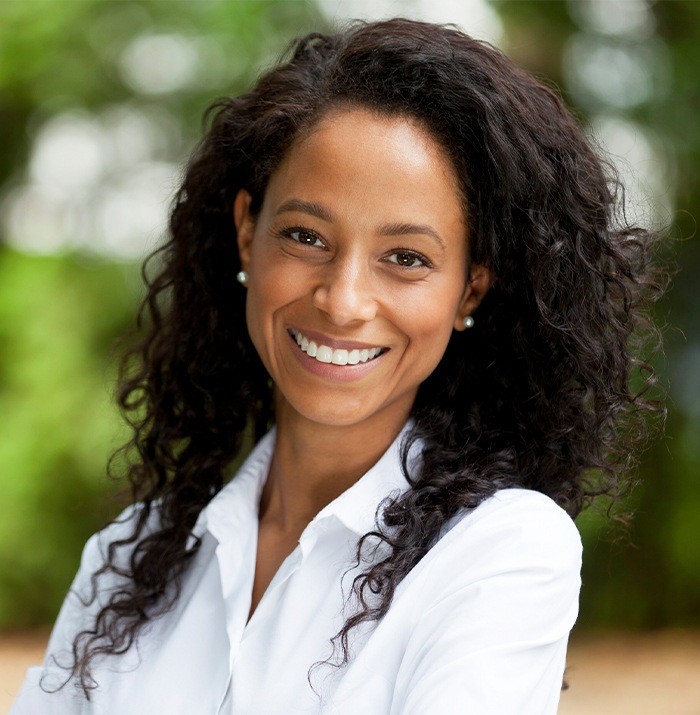 If patients have a gummy smile or stubby teeth, they may not actually need to make changes to their teeth. Instead, they may need a treatment known as gum recontouring. This procedure removes a small amount of soft tissue to reshape the gums and improve the overall appearance of the smile. We also use a similar treatment, known as crown lengthening, to reveal additional tooth structure so it can support a dental crown without adversely affecting the smile line.
Digital Imaging & Smile Design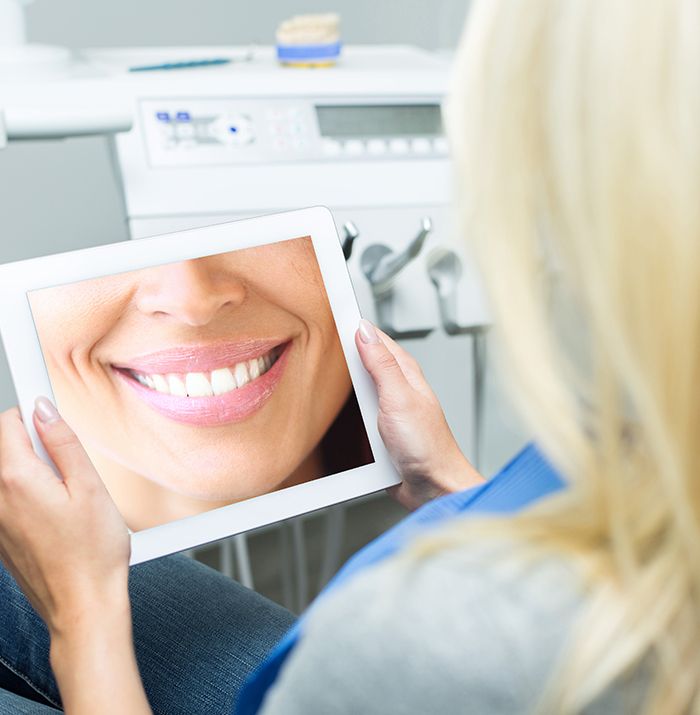 One way we improve our smile makeovers is to use digital photos to help patients visualize their potential results. We capture close-ups of a patient's teeth as well as a full-face image of them smiling. These images are then viewed on our chairside computer monitor where we can adjust them to show patients the simulated results of their cosmetic and restorative care. This helps assure patients that they're making the right treatment choices to achieve their dream smiles.