Implant-Retained Dentures – Kansas City, MO
Sturdy Tooth Replacement That Lasts a Lifetime
Are you missing all your teeth along one or both arches? You may have tried traditional dentures, but they might not have fit correctly, causing them to slip and slide around when you try to speak or chew. If only there were a sturdier solution! Fortunately, there is –implant-retained dentures. They are held in place with strategically placed dental implants, so you can trust that they won't wobble around. If you're ready for a reliable tooth replacement that lasts for a lifetime, contact us today for a consultation to see if implant-retained dentures are right for you.
Why Choose Michael C. Byars, DDS for Implant-Retained Dentures?
Custom-Made Prosthetics for Each Patient
Able to Replace A Few Teeth or the Entire Smile
Designed to Look Natural & Last a Lifetime
How Do Implant-Retained Dentures Work?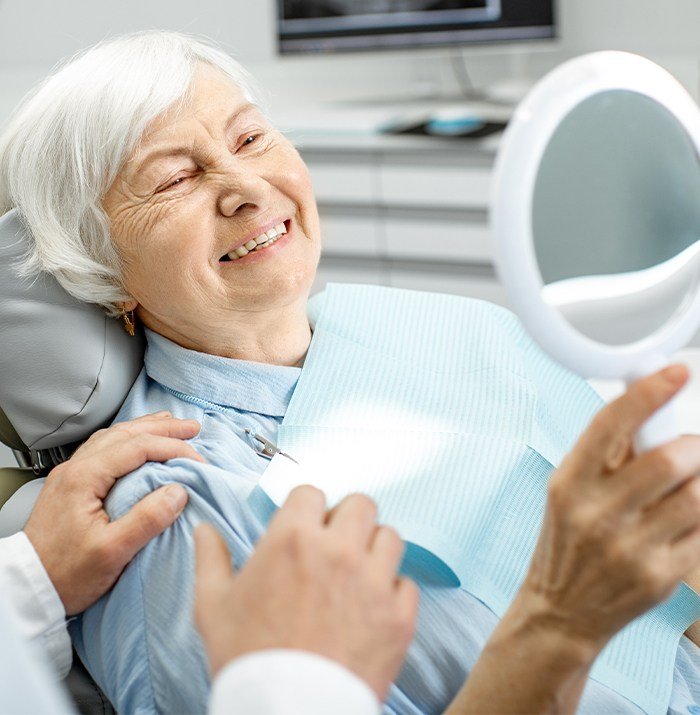 Typically, when a patient is missing all of their teeth along an arch, impressions will be taken of the gums, and artificial teeth will be placed on a gum-colored acrylic base to serve as the patient's teeth. Using a mix of natural suction and denture adhesive, these prosthetics allow a patient to get their smile and biting power back. Although modern dentures look just like regular teeth, sometimes they still don't feel completely natural.
That's why implant-retained dentures were invented. Instead of messy adhesive and unreliable suction, these dentures are held in place with dental implants, or titanium tooth roots that are inserted directly into the jawbone via a surgical procedure. They are able to stimulate your jawbone to prevent the bone loss that comes naturally over time when you're missing teeth. Your jawbone will actually grow around the implants, providing a stability that dentures alone simply cannot.
Am I A Good Candidate for Implant-Retained Dentures?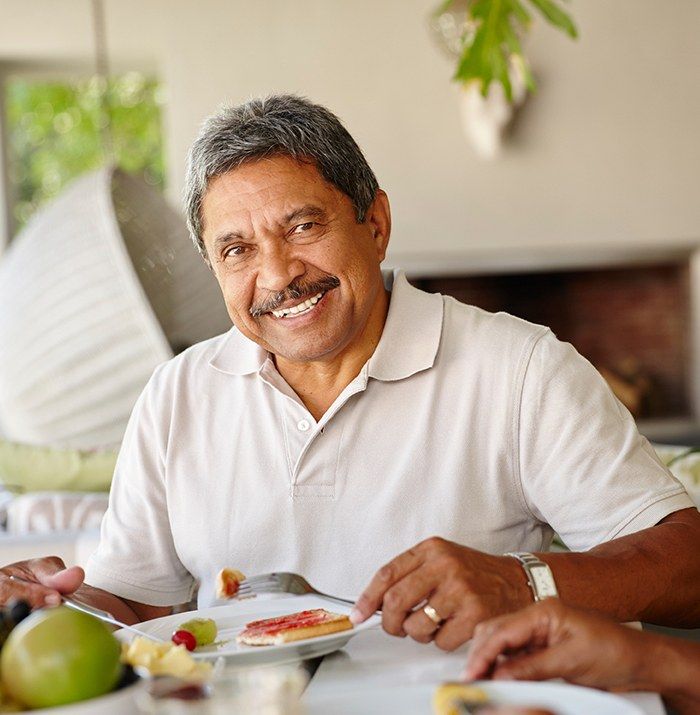 If you're missing all of your teeth on one or both arches, implant-retained dentures may be just the thing you need to regain your smile. However, their success largely depends on the health of your jawbone. You need to have adequate bone left to support an average of four dental implants. If you are missing some bone, don't worry. You may need to undergo a bone graft before getting implants. It will add a few months before you can receive your implant-retained dentures, but your new smile will be well worth the wait.
The Implant-Retained Dentures Procedure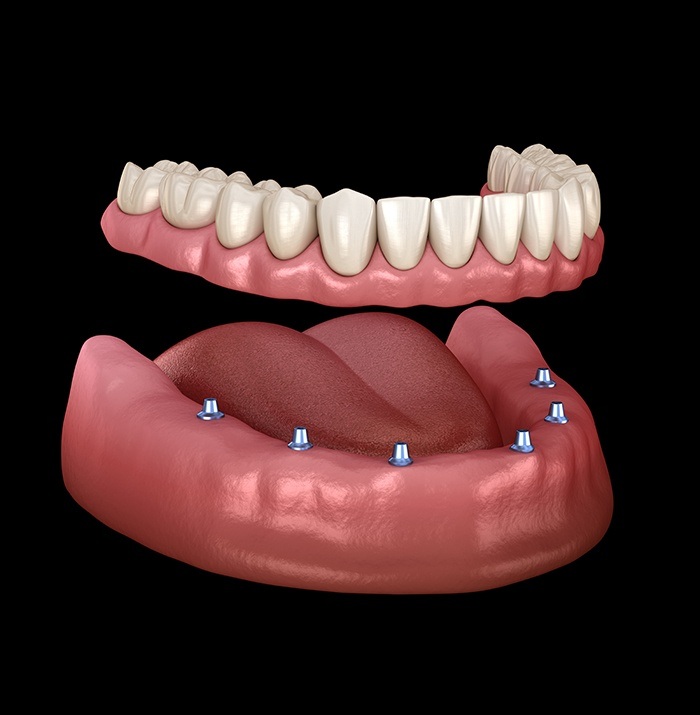 Dr. Byars, your trusted implant dentist, will first examine your mouth thoroughly to determine where he should place the dental implants. On average, he will use four – two towards the front of the mouth, and two in the back. The two posterior implants will be installed at a 45-degree angle. This means that even if you have experienced bone loss in the area, you may still be able to receive implants without having to undergo a bone graft first. Don't worry, Dr. Byars will make sure you are numb with a combination of local anesthetic and sedation or general anesthesia before placing the implants.
Once they have been placed, he can give you a temporary denture, so you don't have to go a day without your teeth. When you have fully healed from the procedure, you'll simply return to our office to receive your permanent denture that attaches securely to your implants.
Benefits of Combining Dentures & Dental Implants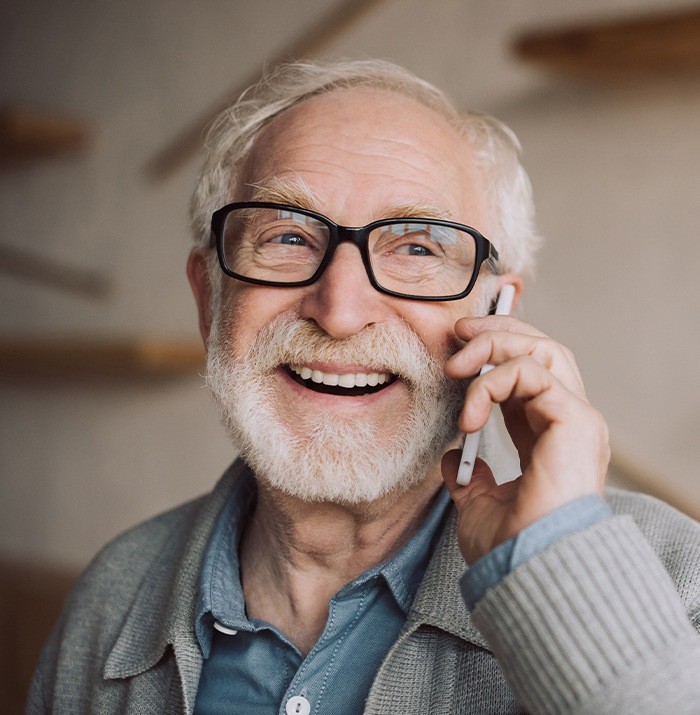 By receiving dentures secured with dental implants, you'll reap several benefits over dentures alone, including:
A high success rate of more than 95%
No more jawbone deterioration
A completely restored biting force
Cost-effective, long-term solution
No unexpected slippage or irritation
Easy to take care of
Can last for several decades or even the rest of your life