Dental Crowns – Kansas City, MO
Make Severely Damaged Teeth Look Like New
When it comes to repairing severely decayed or damaged teeth, dental crowns are the most common restoration we recommend at Byars Dental. Whether you're concerned about chips, cracks, broken, decayed, stained, or crooked teeth, a dental crown may offer you the flawless look you're seeking. Crowns can be crafted from a variety of materials, and they are shaped to fit completely over the top of a damaged tooth. Once in place, dental crowns restore the shape and strength of teeth and prevent further damage. Contact our team to find out more or schedule an appointment.
Why Choose Michael C. Byars, DDS for Dental Crowns?
All-Porcelain Crowns That Look & Feel Natural
100% Custom-Made for Each Patient
Able to Save Teeth from Extraction
Dental Crown Materials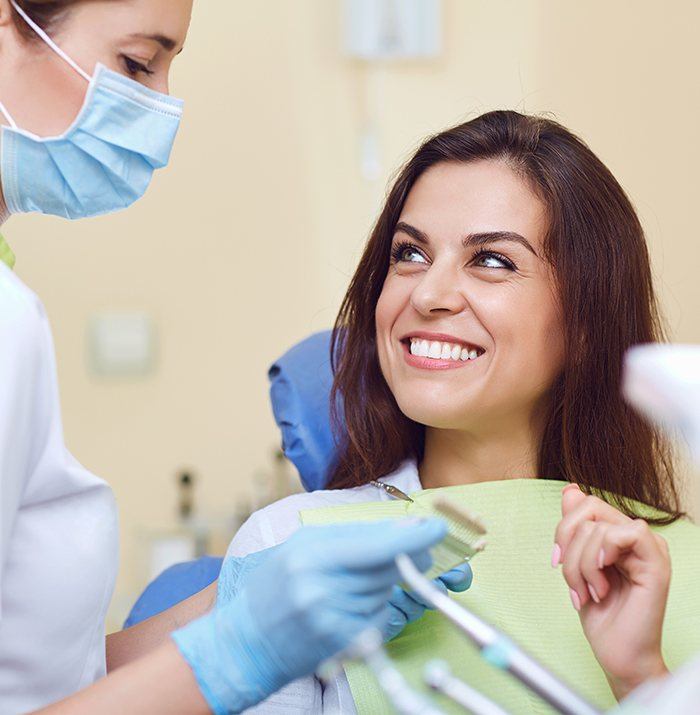 We offer crowns crafted from gold, porcelain bonded (pressed) to metal, and all-ceramic. Gold crowns offer the most durable restoration, but their appearance is obvious within the smile. Additionally, gold is not the ideal material for patients who have metal allergies. Porcelain fused to metal crowns offer a more cosmetic solution, but the porcelain wears away over time, revealing the darkly colored metal below. All-ceramic crowns are the most cosmetic-friendly solution. Even after years of wear, they retain their natural-looking hue.
The Dental Crown Process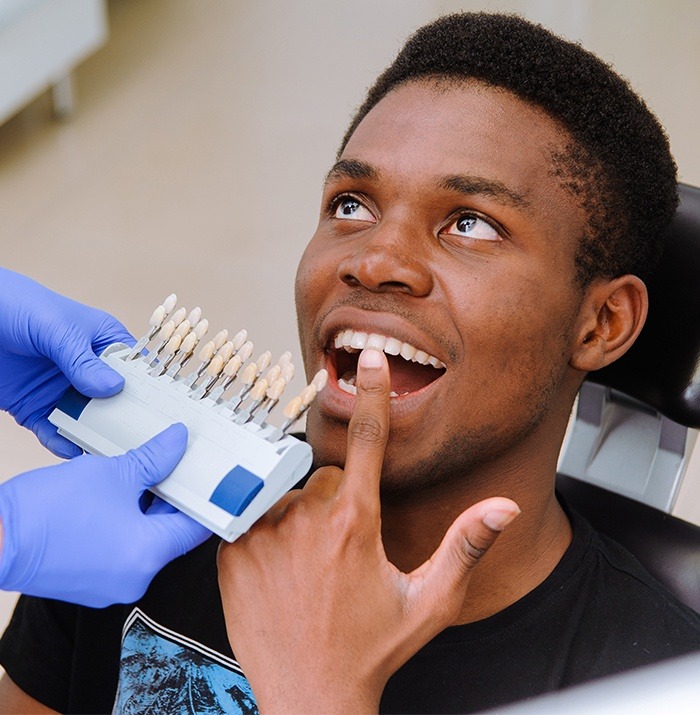 We can design, craft, and place a dental crown in just two visits. During the initial appointment, we prepare the damaged tooth, capture bite impressions, and place a temporary crown to protect the prepared tooth. The bite impressions are sent to our dental lab where a skilled technician crafts a custom crown from the chosen material. Once we receive the crown, the patient returns to the office to exchange their temporary for a custom dental restoration.
How We Use Dental Crowns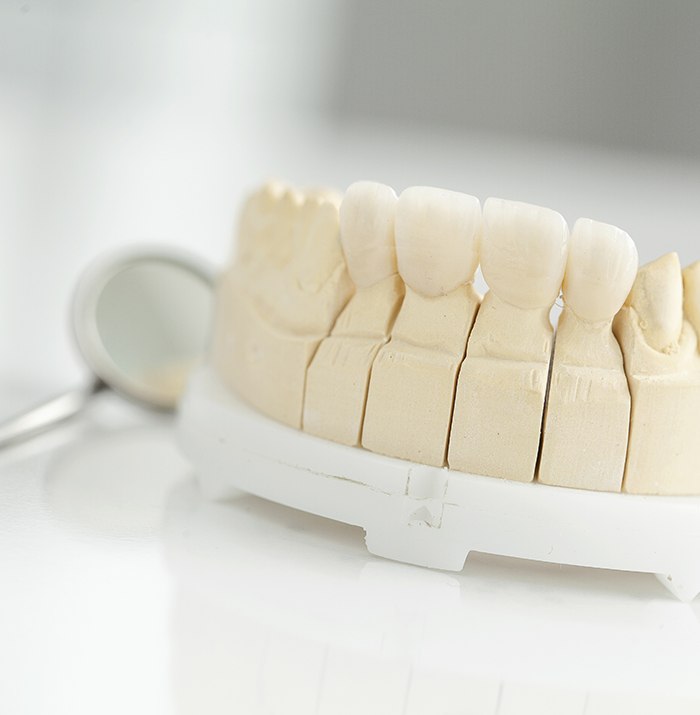 We recommend dental crowns for a number of restorative and cosmetic treatments. Crowns are used to repair teeth in the following situations:
Advanced dental decay or damage that cannot be repaired with less invasive solutions
Cosmetic flaws like chips, cracks, gaps, and stains that cannot be concealed or improved with less invasive procedures
To protect teeth that have recently undergone root canal therapy
To support a fixed bridge, a series of dental crowns attached to create a tooth replacement
Crowns can also be supported by dental implants to replace a missing tooth