Dental Bridge – Kansas City, MO
Complete Your Smile with a Bridge
Despite the latest advancements in dentistry, tooth loss is still a prevalent issue. 120 million Americans are missing at least one tooth. If you have an incomplete smile, we offer the solution you need to fill the space with a dental bridge. Our office embraces the latest techniques and technologies to create durable, natural-looking restorations to reinstate a beautiful, functional smile.
What is a Dental Bridge?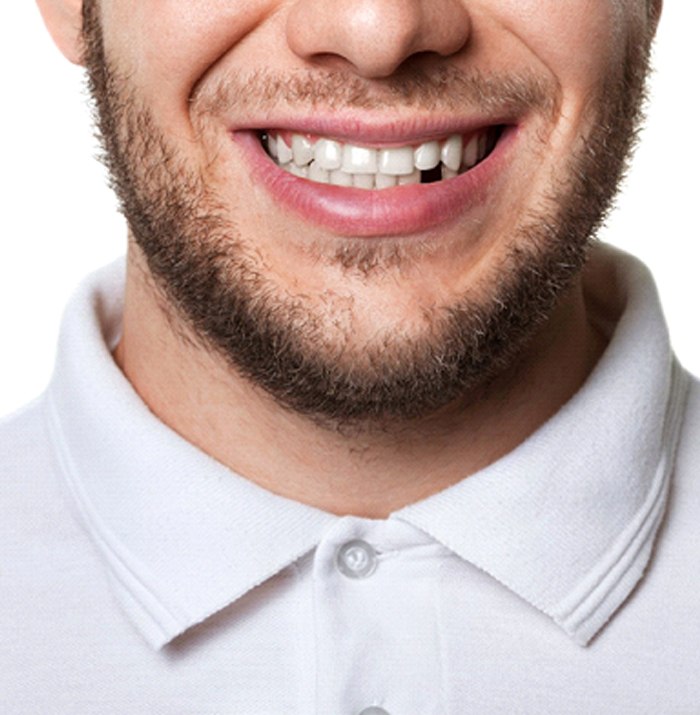 Every tooth is crucial to your oral health. Losing even one can have detrimental consequences. Not only can your self-esteem suffer, but you'll have an increased risk of cavities, gum disease, and additional tooth loss. A dental bridge is the most traditional prosthesis to fill the space of one or more consecutive missing teeth. We take an impression of your mouth to recreate the portions of your teeth visible above the gum line. The bridge is held in place by bonding dental crowns over your adjacent teeth; however, we can also use dental implants.
What Can I Expect During the Treatment?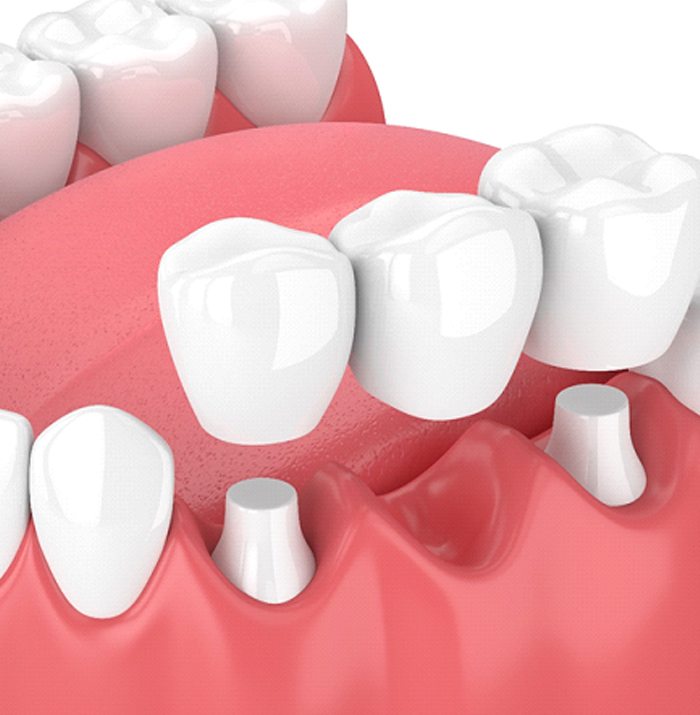 If you're ready to replace your missing teeth, you'll first require a consultation to evaluate your tooth loss and discuss your options. With a traditional bridge, we'll take a digital impression of your mouth to get the measurements necessary to create your restorations from all-ceramic material. They will be carefully crafted in the dental lab to meet your exact needs to match your natural teeth. We will also reshape your adjacent teeth to allow dental crowns to be fitted over them. It can take the lab a couple of weeks to finish your bridge and crowns, so we may attach temporary restorations while you wait. Once they have been sent back to the office, you'll return to have them placed.
Implant Bridges and Crowns
As an alternative to a traditional bridge, we can also treat your tooth loss with dental implants. A single missing tooth is replaced with a titanium post, an abutment, and a restoration. It won't rely on the support of your healthy teeth to preserve their structure. If you've lost two or more teeth, we can use dental implants to secure your bridge to your jawbone. You'll replace the entire tooth structures to benefit from unmatched benefits that aren't possible using a fixed bridge. When compared to a conventional bridge, dental implants can last for decades, so you won't need to worry about having them replaced every few years.
What are the Benefits of a Dental Bridge?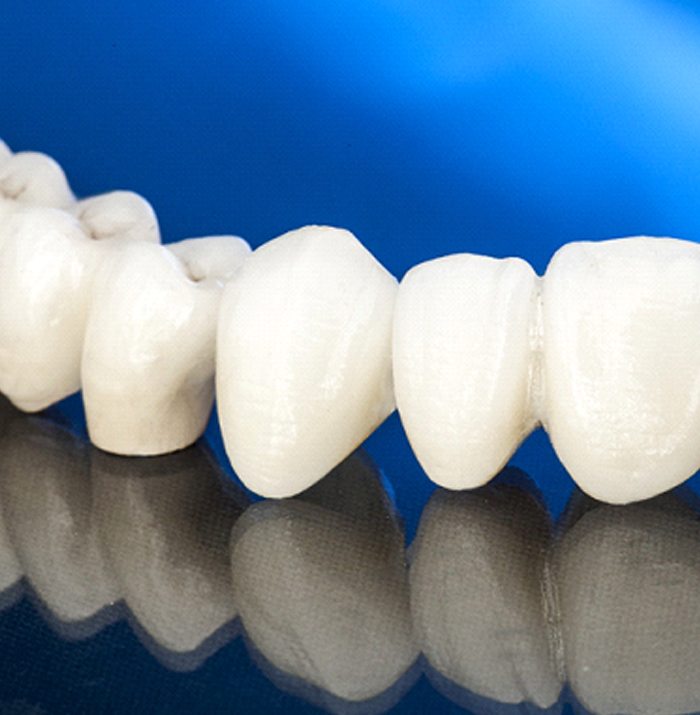 It's best to treat your lost teeth as soon as possible to prevent irreversible damage to your smile. A bridge provides amazing benefits, including:
Improves your confidence by completing your smile.
Restorations look natural to blend in with your teeth.
Protects your remaining teeth from dental drift.
Improves your oral health.
Improves your oral functions to maintain a balanced diet.
Cost-effective and convenient treatment.
Replace Your Missing Teeth Today
If you're ready to love the smile you see in the mirror, we have the personalized solutions you need to treat your missing teeth. Contact our office today to schedule your consultation for a dental bridge.