Metal-Free Restorations – Kansas City, MO
Restore Your Smile with Tooth-Colored Solutions
Even with the best preventive efforts, brushing and flossing may not be enough to protect your teeth from damage. Traditionally, metal restorations are used to reinstate the health and function of a tooth. Although they are durable and cost-effective, they come with various disadvantages, like being very noticeable. You do not need to let a metal crown or filling cause an eyesore when you smile! You can choose metal-free restorations in Kansas City. Dr. Michael C. Byars can rebuild your smile using natural-looking solutions.
Why Choose Michael C. Byars, DDS for Metal-Free Restorations?
All-Porcelain Restorations That Look & Feel Natural
Always Custom-Made for Each Patient
Can Repair Damaged Teeth or Cosmetically Enhance Teeth
What are Metal-Free Dental Restorations?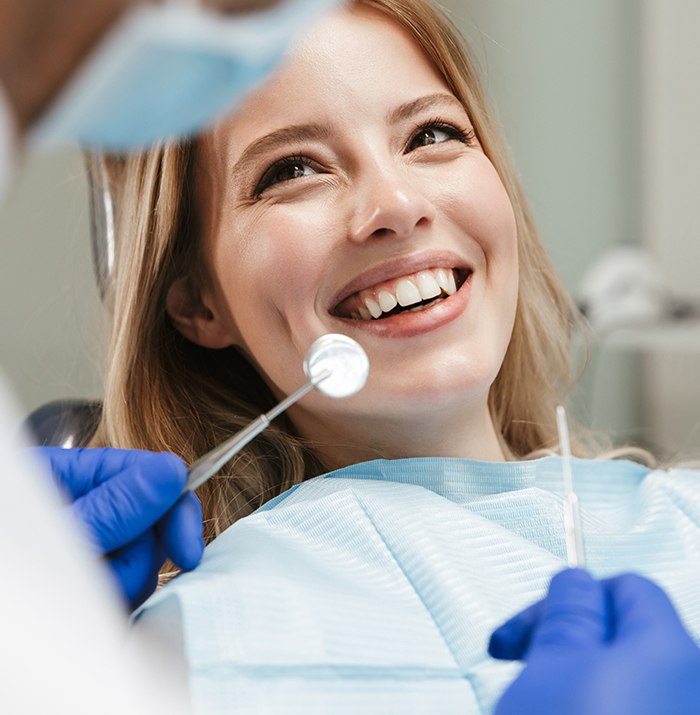 Metal has been the go-to material to make dental restorations for decades; however, many people are now choosing those that are biocompatible and natural-colored. As an alternative to silver, mercury, and other metals, restorations can now be made from ceramic, composite resin, and zirconia. Today, you can get metal-free:
Fillings
Dental Crowns
Bridges
Inlays & Onlays
Each one is carefully crafted to mimic the appearance of a natural tooth. This creates a seamless look while restoring your oral health.
Benefits of Metal-Free Dental Restorations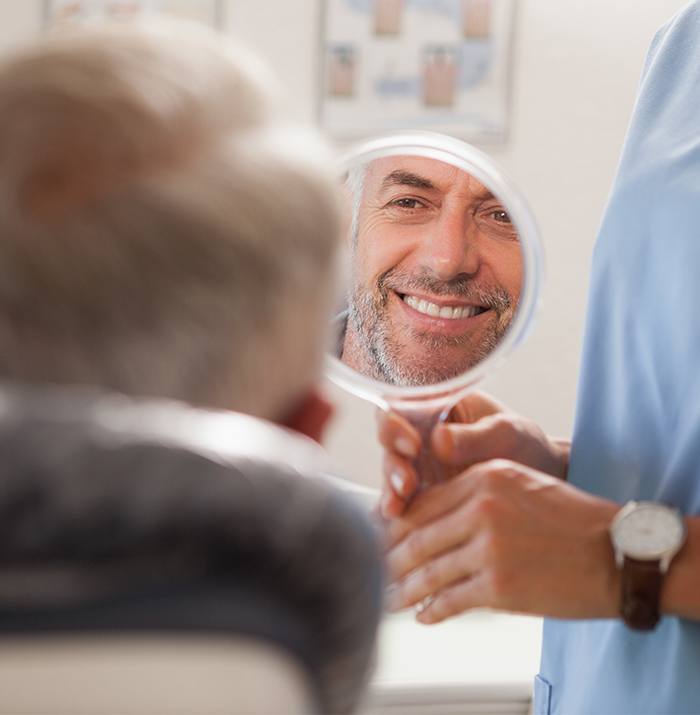 Tooth-colored restorations provide the same benefits as those made from metal while also offering several new advantages, such as:
Improved Confidence
Hypoallergenic
Strengthened Teeth
Long-lasting
Biocompatible
What Can I Expect During the Treatment Process?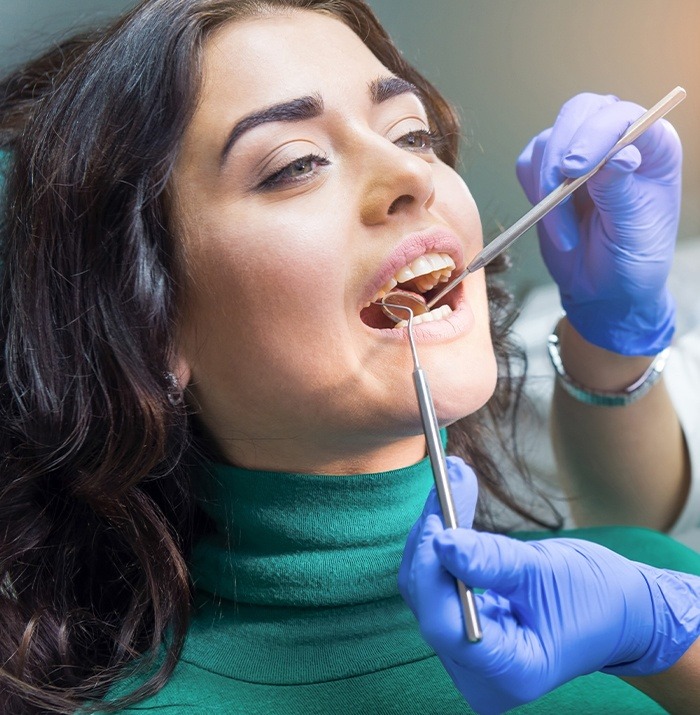 Depending on the restoration you need, your treatment process will vary slightly. Your dentist in Kansas City, Dr. Byars, will take the time to explain your procedure and answer any questions you may have about the process.
Tooth-Colored Fillings
Dr. Byars will clean your tooth before applying a weak acid to it. This is necessary to open the pores in your enamel and dentin to create a secure bond with the filling. The acid is rinsed from your tooth before a composite resin material is applied. The resin is customized to match the color of your enamel to blend in with your teeth. After Dr. Byars molds it into the ideal shape, a special light is used to quickly harden it.
Tooth-Colored Crowns
Your treatment may take more than one appointment. During your first visit, your tooth will be reshaped to allow the dental crown to be fitted over it. Dr. Byars will take an impression of your mouth, which will be used to design your crown to meet your exact needs. It will be fabricated to match the color, size, and shape you need to look and feel just like a real tooth. This can take a couple of weeks, so we may need to place a temporary crown in the meantime. After your permanent restoration is ready, it is bonded to your tooth. It should last for about 10 years before needing to be replaced if you care for it properly.
You can restore the health and appearance of your smile to its previous glory with metal-free restorations. Contact our office today to schedule your consultation with Dr. Byars.