Emergency Dentist – Kansas City, MO
Quality Dental Care in Your Time of Need
At Byars Dental, we are dedicated to helping our Kansas City, MO patients whenever they need us most. This includes providing same day emergency dentistry services for all patients of record, and in most cases, we can even treat new patients on the day they call. Dental emergencies can be both painful and stressful, but not for Byars Dental patients. Contact our team immediately, and we'll help you restore your oral health, relieve pain, and put the smile back on your face.
Why Choose Michael C. Byars, DDS for Emergency Dentistry?
Same-Day Appointments Available
15+ Years of Emergency Dentistry Experience
Voted "Top Dentist" Multiple Years in a Row
How to Handle Common Dental Emergencies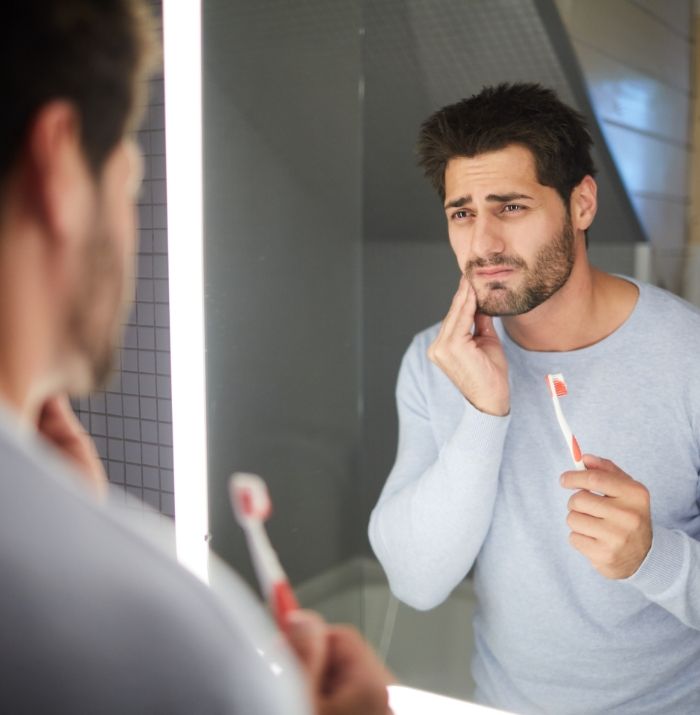 Dental emergencies will typically fall into one of two different categories: an infection that develops over time or a traumatic injury to the mouth. Dr. Byars is experienced in treating both types of emergencies, so if you or a loved one is having dental pain or discomfort, call our office right away. Until you can visit your emergency dentist in Kansas City, use these tips for handling the most common urgent problems:
Toothaches
If you experience sudden dental pain out of nowhere, chances are that it's an infection that has developed over time due to poor oral hygiene. However, you should floss around your tooth to ensure that it's not just some food debris. If you're still in pain, contact our office right away. We may need to perform a root canal to stop the infection and save your tooth.
Chipped/Broken Tooth
Chipped or broken teeth can be painful, but there's no need to panic. Pick up any pieces of your tooth and then rinse them off gently. You can use gauze to stop bleeding and a cold compress to reduce swelling. Once you've made yourself more comfortable, contact our office right away. We may be able to repair your tooth, but if it's too damaged, an extraction could be necessary to relieve your pain.
Knocked-Out Tooth
If one of your teeth gets knocked out, pick it up by the crown (top), and rinse it off carefully. Use gauze to stop any bleeding that may occur before calling our office. You can try to put your tooth back into the socket, but if this isn't possible, put it in milk or water until you can see us. The sooner that you're able to see Dr. Byars, the higher the possibility that he can successfully replant your tooth.
Lost Filling/Crown
A lost crown or filling can be painful because it exposes the damaged part of your tooth that was once repaired. You can use dental cement found at your local drugstore to cover the affected area, preventing additional discomfort and sensitivity. Then, come see your dentist in Kansas City for a proper repair.
How to Prevent Dental Emergencies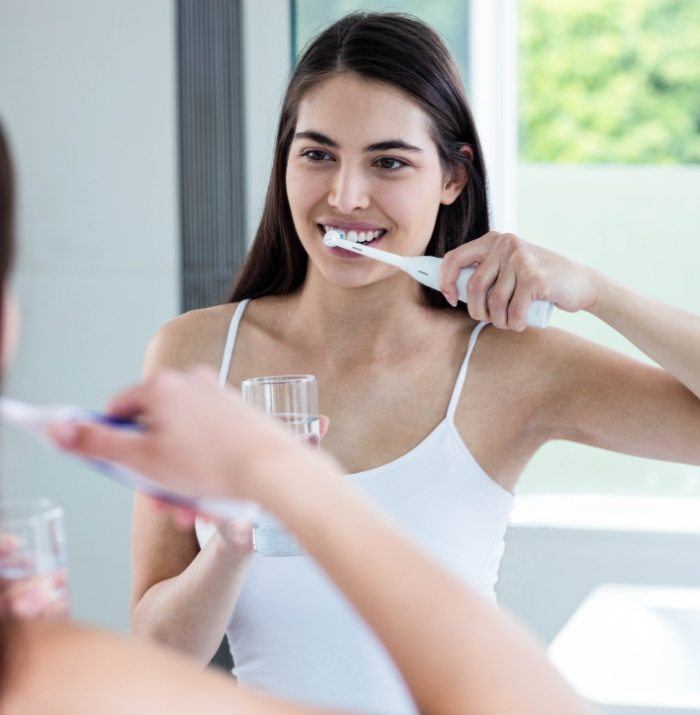 Unfortunately, dental emergencies can never be completely prevented, but there are some steps that you can take to greatly minimize your chances of one occurring:
Brush and floss your teeth daily.
Visit our office for routine checkups and cleanings.
Use a mouthguard during physical activity.
Avoid chewing on ice or any nonfood items.
Avoid using your teeth for anything other than eating and speaking.
Avoid poor lifestyle habits like tobacco use and heavy consumption of alcohol.
Root Canal Therapy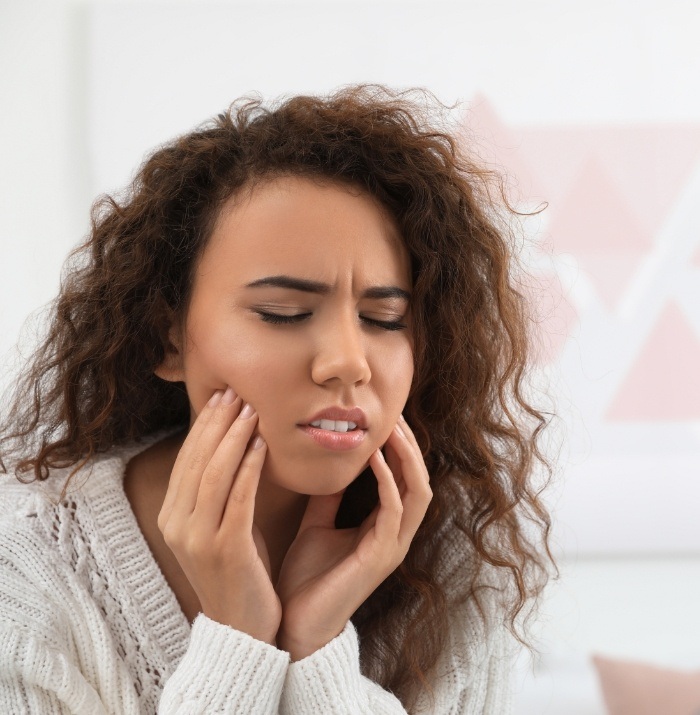 Many people hear "root canal" and panic, but if you knew how crucial this procedure is to preserving damaged tooth structure, you may see it in a different light. We use modern tools to treat inflamed nerve tissue within a decaying tooth, relieving pain and stopping an infection from spreading. After we carefully remove the nerve tissue, we fill the interior of the tooth to keep the structure intact. Special patient comfort measures, such as anti-anxiety medications, make getting a root canal just another dental visit. You can be sure that our gentle, compassionate staff will make your experience pleasant and rewarding.
Learn More About Root Canal Therapy
Tooth Extractions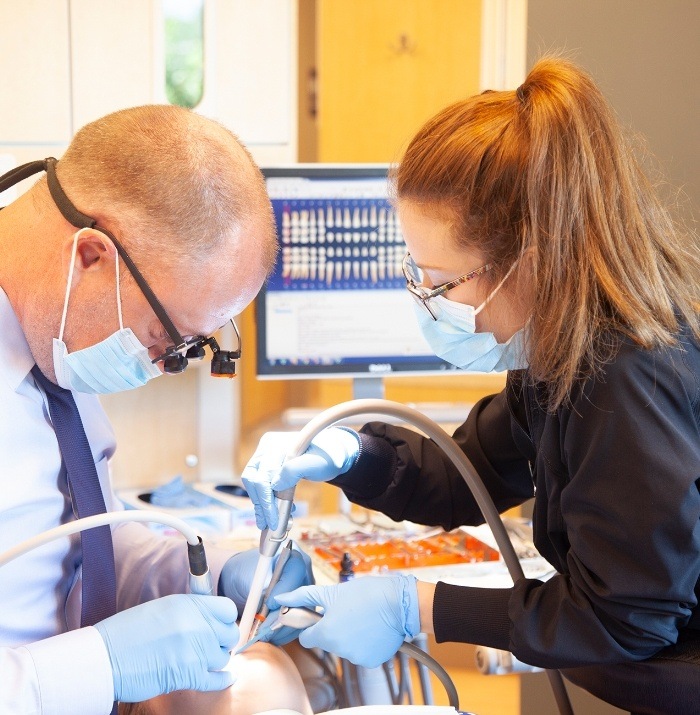 Dr. Byars and our team will do our utmost to help you avoid tooth loss. However, there are some instances where removing a tooth is the best option to help a patient keep their smile healthy. We may recommend an extraction in the following situations:
Severe decay or damage
In preparation for orthodontic treatment
Prior to creating and placing partial or full dentures
To prevent potential crowding or impaction (inability of a tooth to erupt) that may occur due to the late appearance of the wisdom teeth
The Cost of Treating Dental Emergencies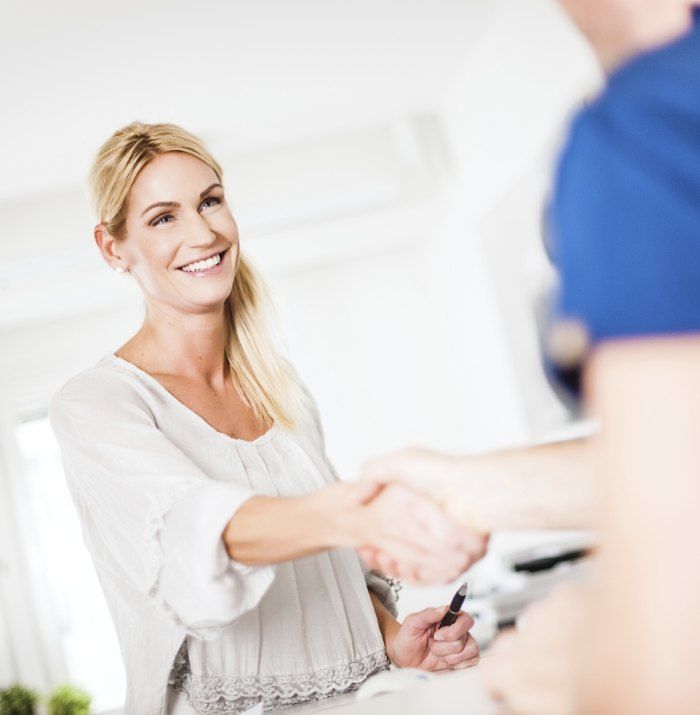 The cost of treating dental emergencies can widely vary based on the type of care that you need. For example, an infection may be able to be handled with simple antibiotics. However, if you have damaged or broken teeth, you may need more extensive dental restoration. Thankfully, insurance can be used to cover emergency procedures, and our team is experienced in maximizing benefits to minimize any out-of-pocket spending. If you have any questions or want to request an appointment, contact our office today!