Veneers – Kansas City, MO
Make Your Smile Red Carpet-Ready
Are you completely happy with every aspect of your smile's appearance? If not, the Byars Dental team has the services you need to transform your most damaged teeth into a flawless smile. One of our most popular cosmetic dentistry solutions is a versatile treatment called veneers. These thin sheaths of porcelain can be used to conceal any number of aesthetic flaws to give you a complete smile makeover in an instant. To find out how you could benefit from veneers in Kansas City, contact us today!
Why Choose Michael C. Byars, DDS for Veneers?
Treatments 100% Custom-Made for Each Patient
Cover Multiple Flaws with a Single Procedure
Straighten Slightly Crooked Teeth with "Instant Orthodontics"
What Are Veneers?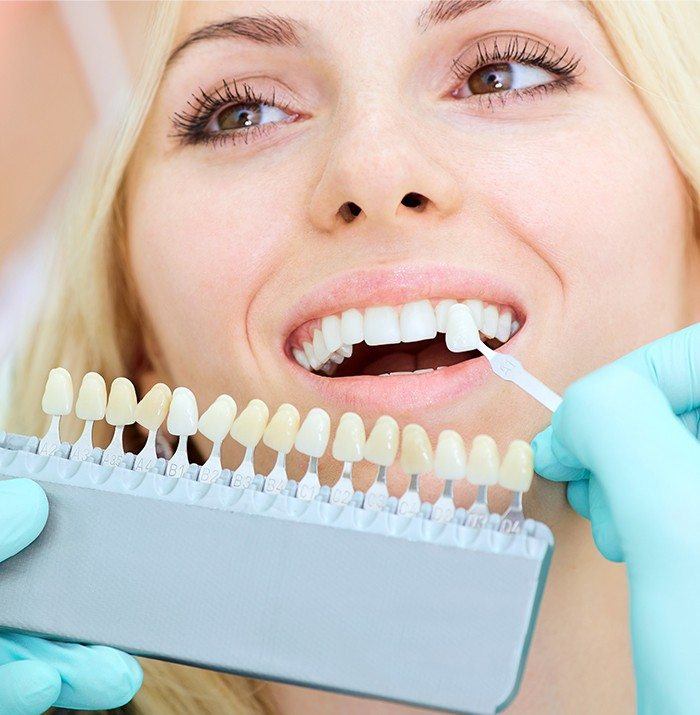 Veneers are thin sheaths of dental grade porcelain designed to fasten to the front surfaces of teeth, instantly concealing dental chips, cracks, gaps, or stains. They are extremely thin and resemble an eggshell. We can custom-shade the veneers to either match the surrounding teeth or improve the brightness of your smile.
The Veneers Process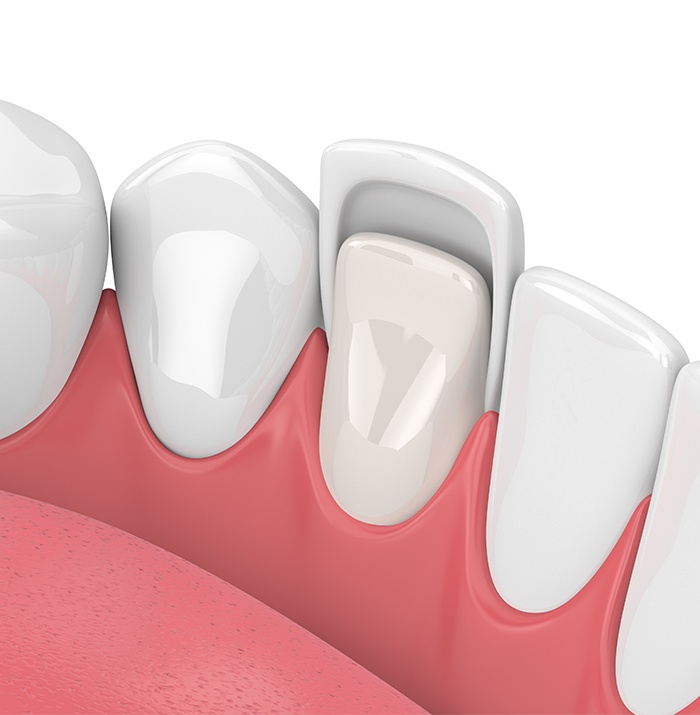 The veneer placement process occurs over the course of two appointments. During the initial visit, Dr. Byars will numb the area to be treated, remove a small amount of surface enamel, and capture bite impressions. These impressions are sent to our dental lab where custom veneers will be crafted to perfect the smile. In the meantime, we place temporary veneers to protect the prepared teeth and allow patients to get used to the look and feel of their veneers. Once we receive the high-quality custom veneers, a patient returns to our office to exchange their temporaries for the final ones, leaving our office with the picture-perfect smile of their dreams.
Benefits of Veneers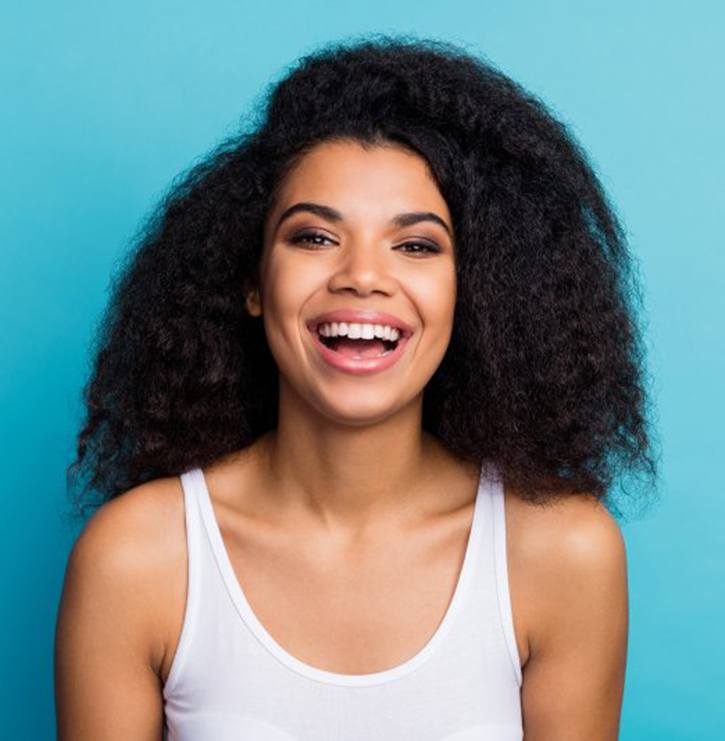 Here are just a few of the many reasons why veneers are one of our most popular cosmetic dentistry services:
Dental porcelain looks incredibly similar to tooth enamel, even reflecting light in the exact same way. Once placed, your veneers will appear indistinguishable from your natural teeth.
Porcelain is also much more resistant to discoloration (from tobacco, coffee, wine, tea, etc.) than tooth enamel, allowing you to enjoy a bright smile for quite some time.
Veneers are versatile enough to correct almost all minor aesthetic imperfections in your smile with just a couple of appointments.
As long as you keep up with your oral hygiene, veneers can last for more than a decade!
Are Veneers Right for Me?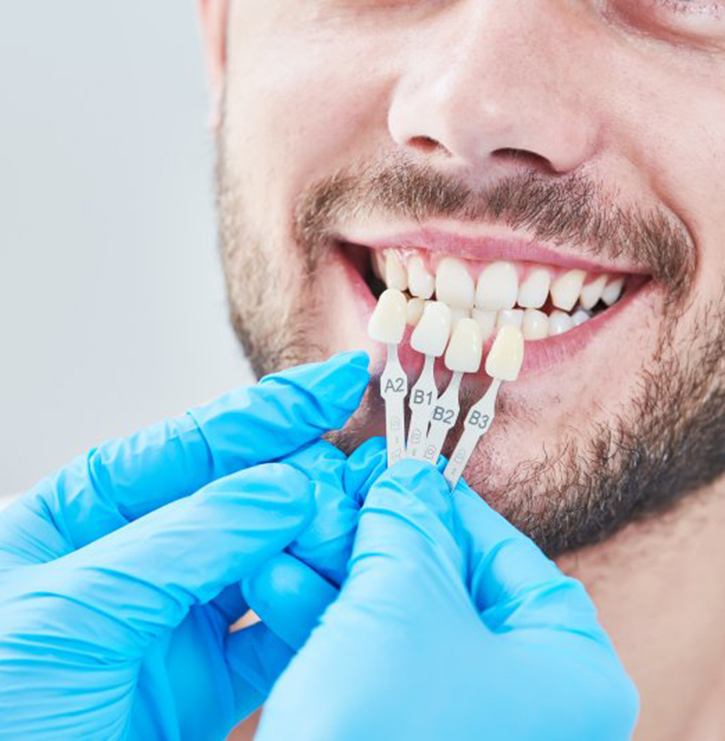 If some aspect of your smile disappoints you whenever you see it in the mirror, you might be a good candidate for veneers. However, a veneer only covers the front surface of a tooth, so if the tooth has more serious structural or health issues, you might benefit from another treatment instead. As a trained cosmetic dentist, Dr. Byars can examine your mouth and determine whether veneers are the best way for you to meet your smile goals.
Understanding the Cost of Veneers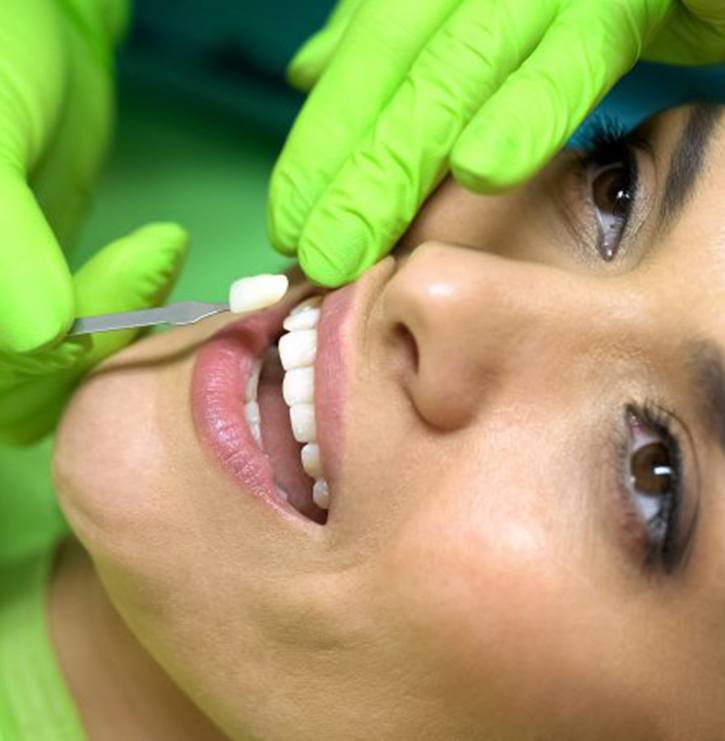 Admittedly, veneers often have a higher price than many other cosmetic dentistry services. When it comes to dental work, you tend to get what you pay for. If you really want to make your smile red carpet-ready, quality is important, and investing in veneers can help you achieve the results you truly want.
While dental insurance doesn't often cover veneers, we offer affordable financing through CareCredit. This company lets you break up the cost of your treatment into smaller, budget-friendly chunks. Many of these plans even come with very low or even zero interest!