Cost of Dental Implants – Kansas City, MO
How Much Do Dental Implants Cost?
Many individuals who have suffered tooth loss would like to rebuild their smile with dental implants. However, they may hesitate to commit to implants because they are afraid to ask, "How much do dental implants cost?" Admittedly, they do cost more than traditional tooth replacement options. However, they are worth the price! On this page, you will learn why that is so, what factors go into the total cost of dental implants, and how you can fit them into your budget.
Why Choose Michael C. Byars, DDS to Invest in Dental Implants?
Dental Insurance Accepted & Flexible Financing Available
Tooth Replacement That Can Last for 30 Years to Life
Advanced Technology That Guarantees a Successful Treatment
Types of Dental Implants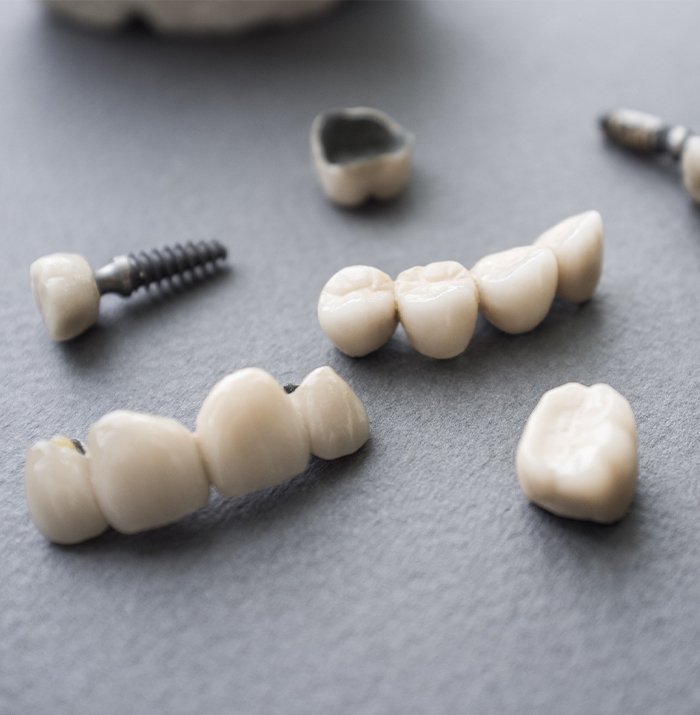 It is important to understand that each patient's mouth is unique. Therefore, every dental implant process is unique as well. There are many different types of dental implant treatments. For example, if you are missing just one tooth, you will need a single implant with a single crown. This will logically cost less than a multi-unit, implant-supported bridge. A full mouth reconstruction, which usually requires four or more implants, comes with an even higher price. Also, the specific techniques utilized to replace your teeth, as well as the materials used to create your final restoration, will have a bearing on the overall cost.
What Are the Stages of Dental Implant Treatment?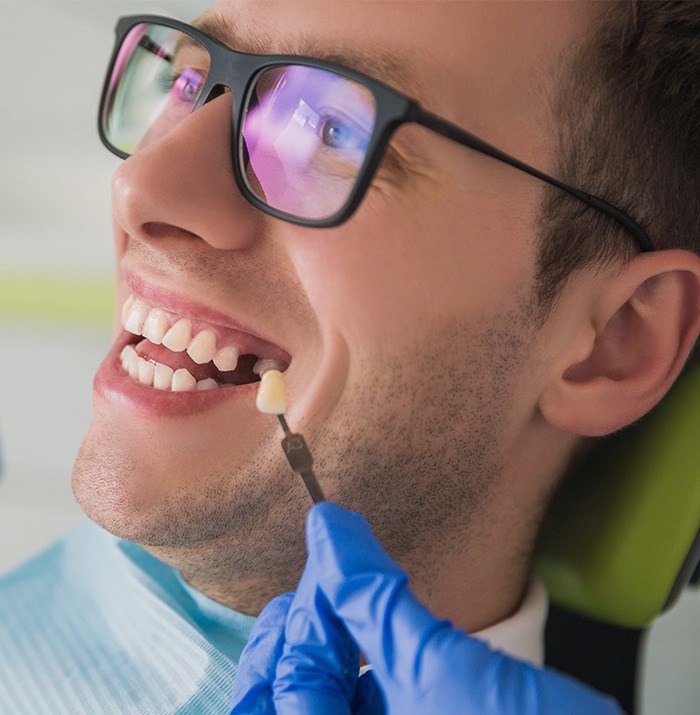 The dental implant process takes place across several steps, each of which has its own price. Some of the stages you may need to go through include:
Preparatory treatment: Some patients require a bone graft or periodontal therapy before they are eligible to receive dental implants.
Dental implant placement surgery: This is when the implants are inserted into the jawbone.
Abutment placement: You might require a second minor surgery wherein a small connector piece will get attached to the tops of your implants.
The final restoration: You will receive a crown, bridge, or denture to replace the visible portion of your lost teeth.
Are Dental Implants Worth the Investment?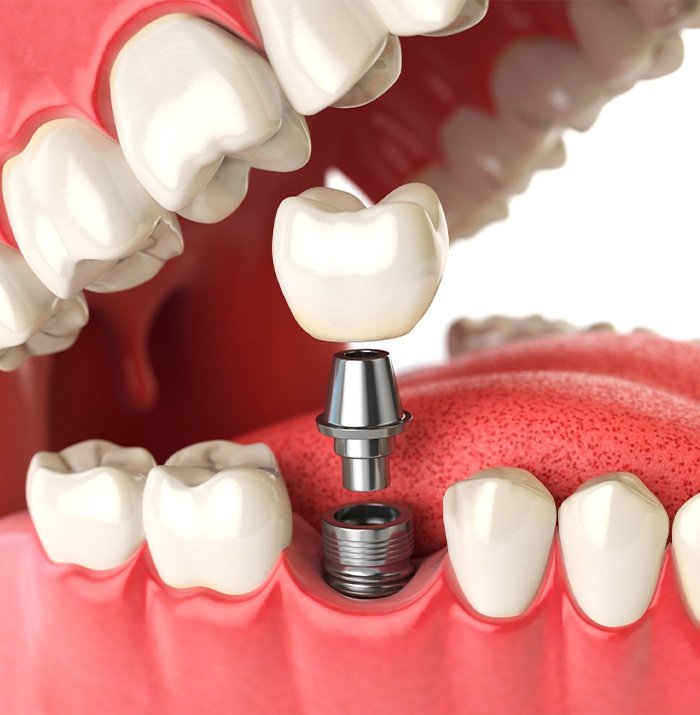 Yes! Consider two main reasons why dental implants are worth every penny you might spend on them:
They offer greater benefits than traditional tooth replacement: Dental implants function, feel, and look just like natural teeth. You might even forget that they're there!
They have the potential to last for a lifetime: Traditional dentures might last for 5 years or so, while a traditional bridge may last for 10 years. Dental implants, on the other hand, can last for decades. Thus, the long-term answer to the question, "What is the cost of dental implants?" may be a lower figure than the long-term cost of prosthetics that need to be replaced every so often.
Will My Dental Insurance Cover Dental Implants?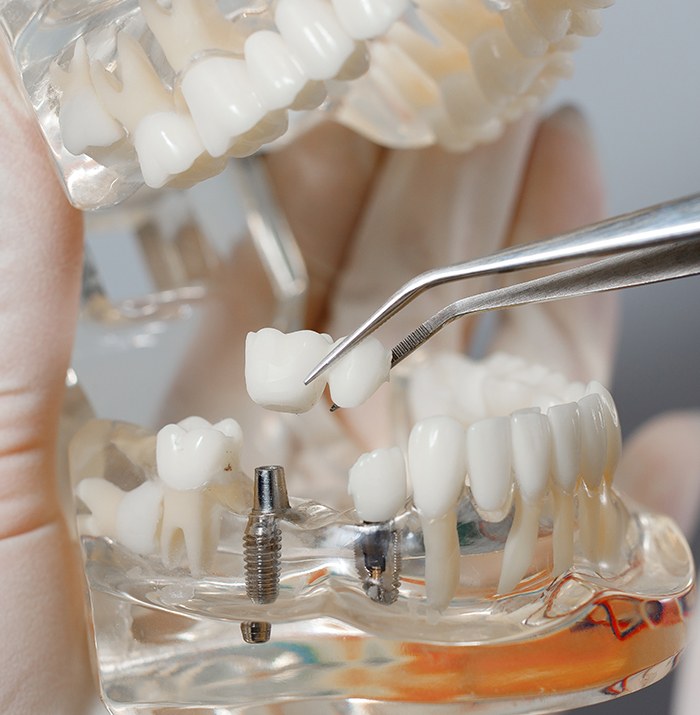 It's hard to say. More and more dental insurance providers are offering coverage for implants, but many still do not. You will have to check the details of your specific policy. Even if it does not cover the implants themselves, it might pay for a portion of your preparatory treatment or your final restoration. Our team will be happy to help you figure out the details of how your insurance applies to your treatment. We can also help you apply for low-interest financing through CareCredit. Once you explore all the available financial resources, you may be surprised to learn that dental implants are more affordable than you thought!