Implant-Retained Bridge – Kansas City, MO
Securely Bridge the Gap in Your Smile
Are you missing several consecutive teeth? Even if your dental gap is not front and center, missing teeth can be a major source of embarrassment and make it more difficult to eat and speak with ease. Fortunately, dental implants from Byars Dental can restore your smile and boost your confidence! You won't even need an implant for each tooth that has gone missing. Instead, Dr. Byars can pair just one or two implants with a dental bridge to successfully replace your missing teeth for many years to come.
Two Consecutive Missing Teeth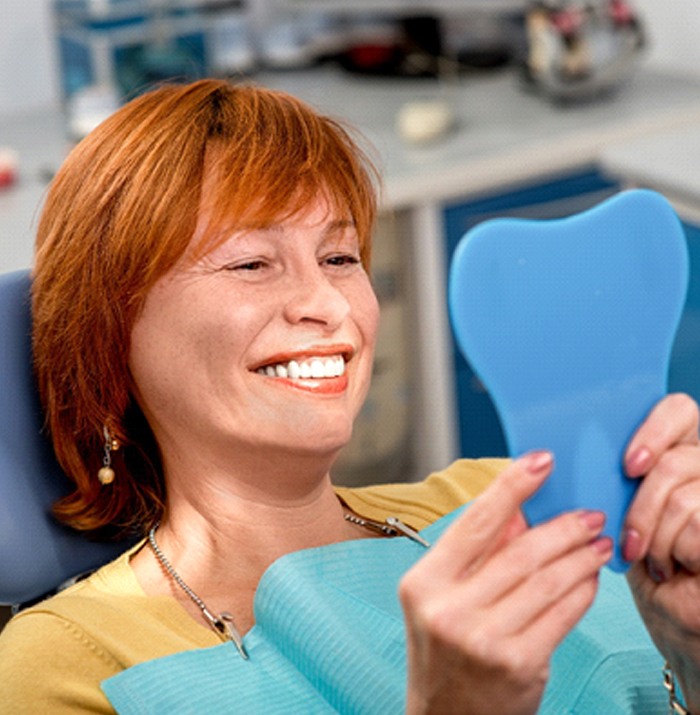 While missing even just one tooth can be embarrassing, missing two consecutive teeth can mean double the trouble. A larger gap in your smile can significantly impact your dental function and lead to bite problems and oral hygiene issues. Fortunately, Dr. Byars can replace two consecutive missing teeth with just a single dental implant! One implant is often strong enough to anchor a bridge made up of two joined artificial teeth.
Three or More Consecutive Missing Teeth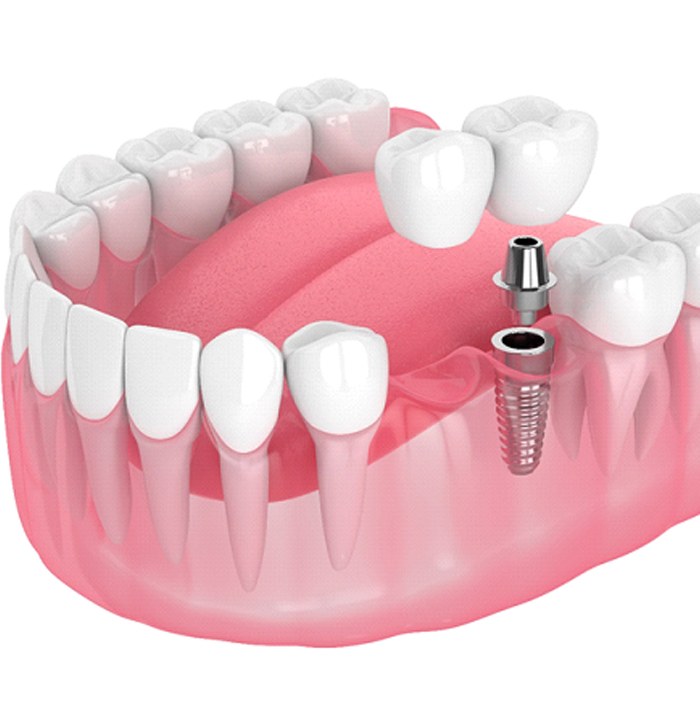 Do you have three or more consecutive missing teeth? An implant-retained bridge may still be the best way to restore your smile.
Traditional bridges consist of a row of artificial teeth attached to dental crowns on either end. The crowns are bonded to the healthy teeth adjacent to a dental gap, while the artificial teeth replace their missing natural counterparts.
An implant-retained bridge can also replace multiple consecutive missing teeth but without removing any healthy tooth structure. Instead of shaving down healthy teeth to fit crowns on top, dental implants at either end of a bridge firmly anchor the crowns and artificial teeth in place.
Multiple Missing Teeth Throughout an Arch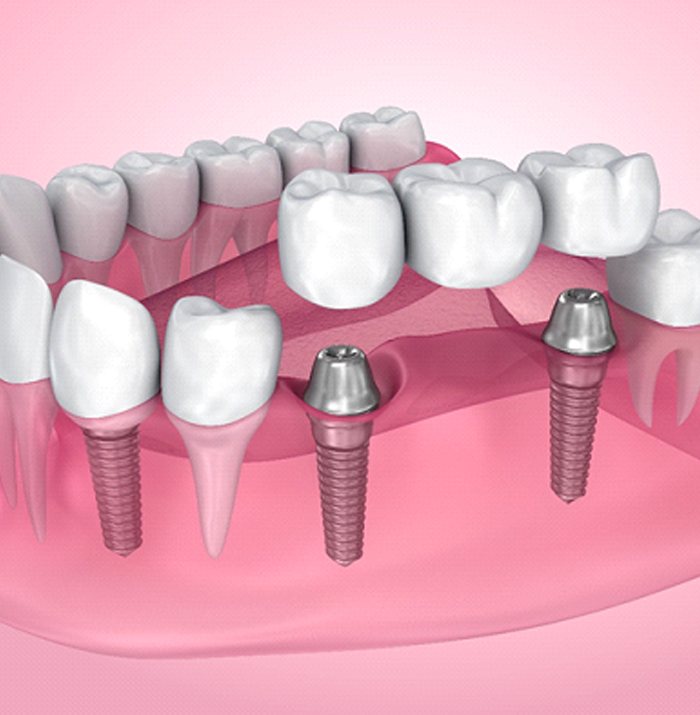 Teeth do not always fall out in an orderly fashion, of course. Instead, you may find yourself with several missing teeth from different parts of your smile. Depending on your unique situation, dental implants may still be a viable option to restore your dental function and appearance. Dr. Byars will evaluate your mouth during the initial consultation to determine if an implant-retained partial denture can successfully replace your various missing teeth.
Benefits of Implant-Retained Bridges or Partial Dentures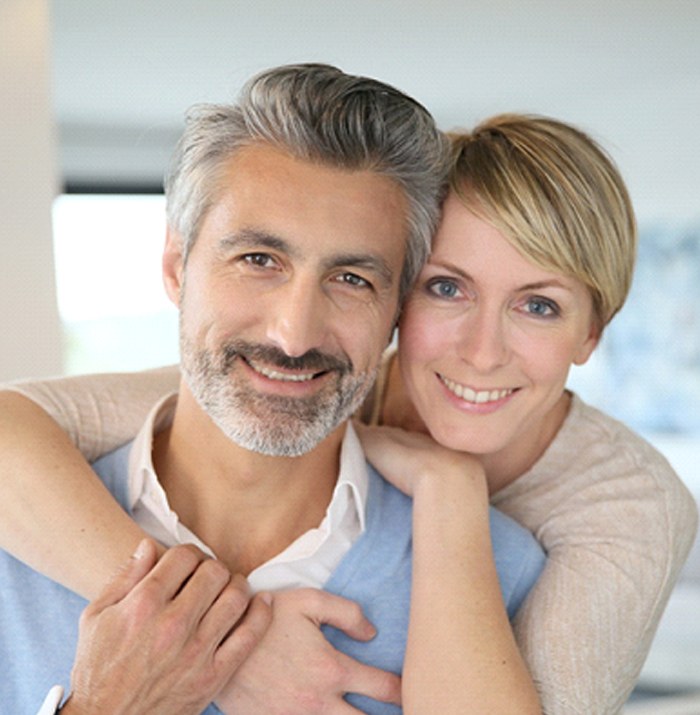 Bridges and partial dentures supported by dental implants provide a number of benefits compared to traditional alternatives, such as:
Maximum Stability – Dental implants provide excellent chewing power, allowing you to once again eat your favorite foods.
Preserve Healthy Teeth – Implant-retained bridges do not require the removal of any healthy tooth structure.
Boost Healthy Bone – Dental implants stimulate the jawbone to prevent bone deterioration, which in turn can help keep your face looking young and vibrant.
Long-Term Results – With proper care, dental implants can last for decades or even the rest of your life! Conventional bridges, on the other hand, typically must be replaced every 5 to 15 years.
Are you tired of going through life with an incomplete smile? If you want to learn more about implant-retained bridges, schedule a consultation today with Dr. Byars at our convenient Kansas City office! Dr. Byars will be happy to examine your teeth, discuss your smiles goals and determine if dental implants are the right restorative solution for you.