Oral Cancer Screenings - Kansas City, MO
Don't Miss Your Preventive Visit
When it comes to your oral health, tooth decay and gum disease are often your leading concerns, but did you know there might be another danger lingering in your mouth? Besides a cleaning and checkup, you should also have an oral cancer screening in Kansas City during your routine visits. Although you may not think you're at risk, at least 53,000 Americans will be diagnosed with it this year. Sadly, it will be responsible for nearly 10,000 deaths as well. Dr. Byars gives you the power of early detection by including a screening as part of his preventive services.
Signs and Symptoms of Oral Cancer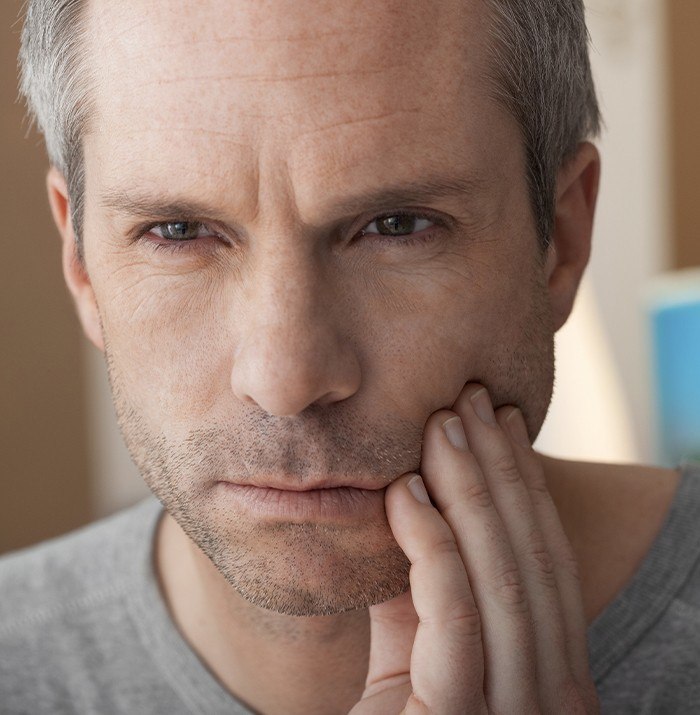 Oral cancer is classified as those that affect the head and neck, but brain cancer is in a separate category. Despite new medical innovations, the 5-year survival rate is only a little over 50%. This is largely attributed to late detection because many people do not know they need a routine screening. They also miss the early signs of it. As a result, the cancer isn't found until it has reached advanced stages or spread to other areas of the body.
It's believed dentists can detect as much as 80% of new oral cancer cases through routine screenings. In between your preventive visits, it's important to see your dentist in Kansas City right away if you develop any signs of oral cancer, such as:
Sores in your mouth that won't heal
Persistent mouth pain
Lumps or thickening in the cheek
White or red patches in the mouth
Persistent sore throat or feeling like something is caught in it
Difficulty swallowing
Difficulty moving the tongue or jaw
Numbness in the mouth
Loosening of your teeth
What Does My Dentist Look for During a Screening?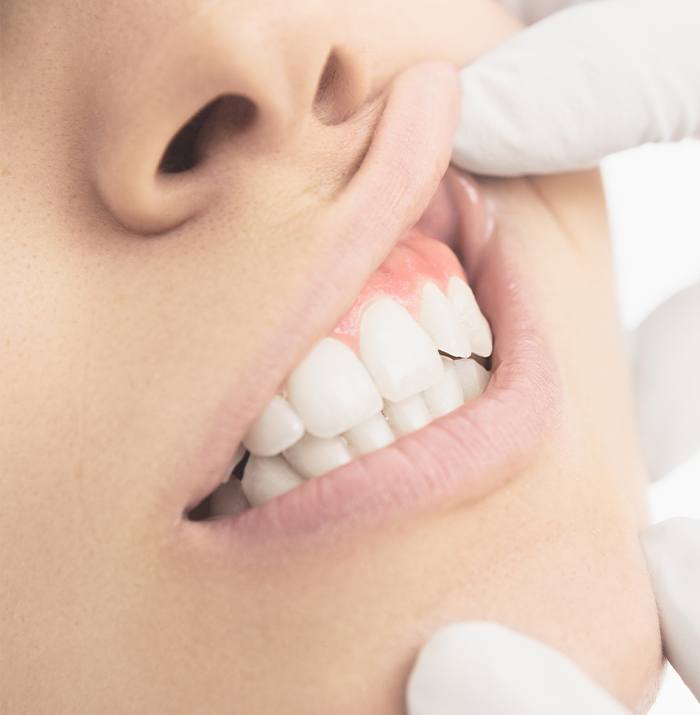 During your semi-annual appointment, Dr. Byars does more than just check your teeth and gums. He also performs a visual examination of your head, neck, throat, and oral tissues to look for any areas of concern. This is a painless process to monitor for any signs of cancerous or precancerous cells.
He'll look for any visual signs of cancer, like sores, lumps, or rough patches. Dr. Byars takes the time to discuss any other symptoms or concerns you have. He will also explain the risks associated with various lifestyle factors that can increase your odds of oral cancer, such as smoking, HVP, and drinking alcohol in excess.
What to Expect During My Screening?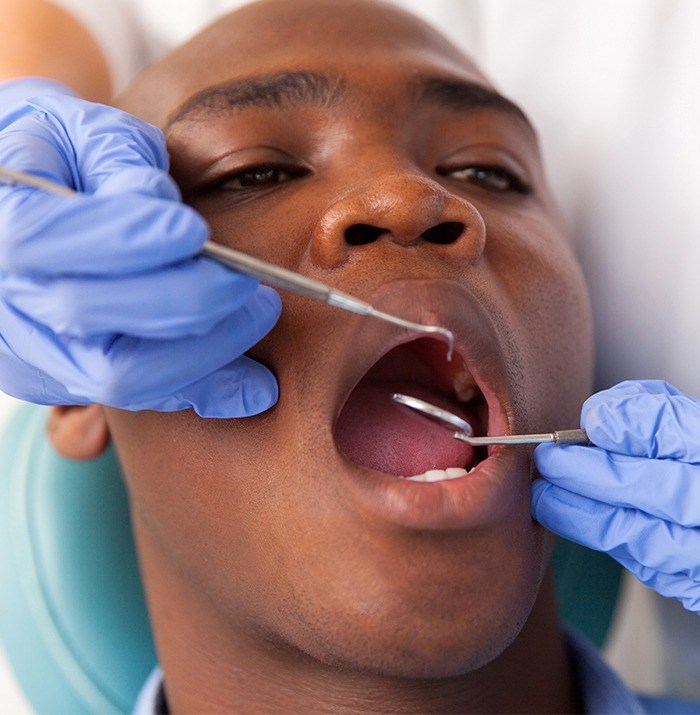 During your oral cancer screen, you'll sit back and relax as Dr. Byars evaluates your mouth. If he finds a suspicious area, he will order a biopsy. The tissue is tested in a lab, and he will notify you of the results and if any additional treatment is needed.
Schedule Your Screening Today!
If it has been more than 6 months since your last visit or you have signs of oral cancer, don't wait until it's too late. Contact our office today to schedule your oral cancer screening.