Single Dental Implant – Kansas City, MO
Complete Your Smile with a Dental Implant
No one ever expects to lose a tooth, but it's more common than you might realize. In fact, 120 million Americans have lost at least one tooth. Thanks to the latest advancements in dentistry, you can replace your missing tooth with a nearly perfect replica of your natural structure. A dental implant recreates your tooth from the root up, providing unmatched benefits and support. Dr. Byars can help you enjoy a complete smile using a solution that's proven to last for a lifetime.
Dental Implant Placement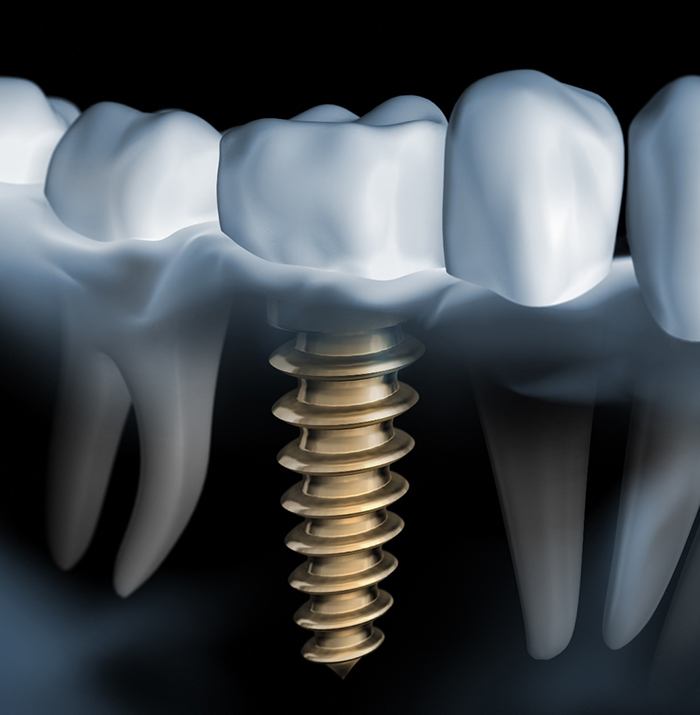 A dental implant differs from traditional prosthetics because it treats both the root and the crown. This requires a multi-phased treatment process that begins with your placement surgery. You'll need to be healed from any previous procedures before being scheduled for your surgery.
Sedation or anesthesia is necessary to ensure your comfort as your gum tissue is opened to expose your jawbone. Computer-guided technology pinpoints the precise location for the implant post. A small hole is drilled into the bone to insert the post. Your gum tissue is stitched closed, and you'll spend the next several weeks healing.
The implant post stimulates new bone growth, allowing your jaw to fuse to it through a process called osseointegration. Your jawbone must be fully healed before moving on to the next step in your treatment. Although this may take longer than other treatments, it's time well-spent to ensure your new smile has the sturdy foundation it needs to thrive.
Abutments & Dental Crown Design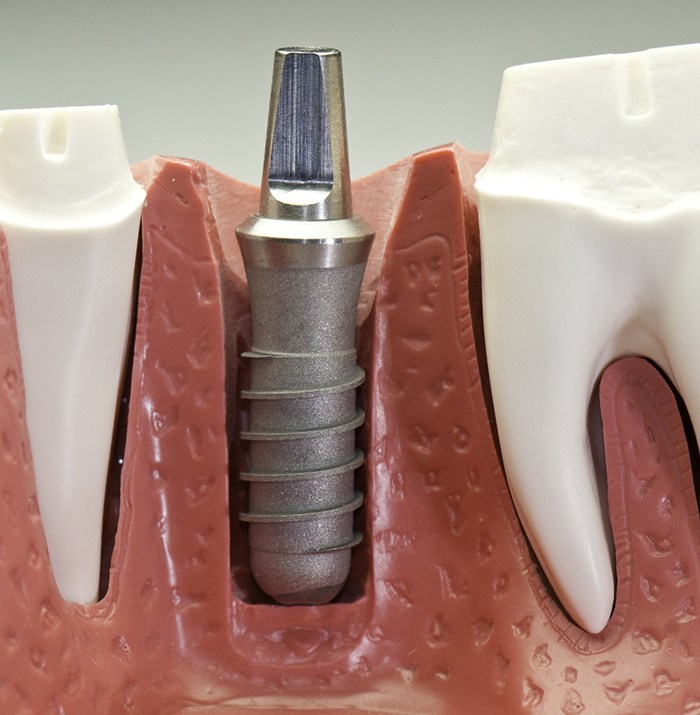 You'll need a second minor procedure to attach an abutment to the post. The special fixture is necessary to secure your restoration. Your gum tissue is opened to expose the post, allowing the abutment to be attached to it. Over the next couple of weeks, your gum will seal around the abutment to create a natural appearance.
During your abutment appointment, we'll also take impressions of your mouth to begin designing your new tooth. It's made to meet your exact specifications to look and feel natural. This can take a couple of weeks, so it will be ready after your gum tissue has healed from the abutment placement.
Placement of Dental Crown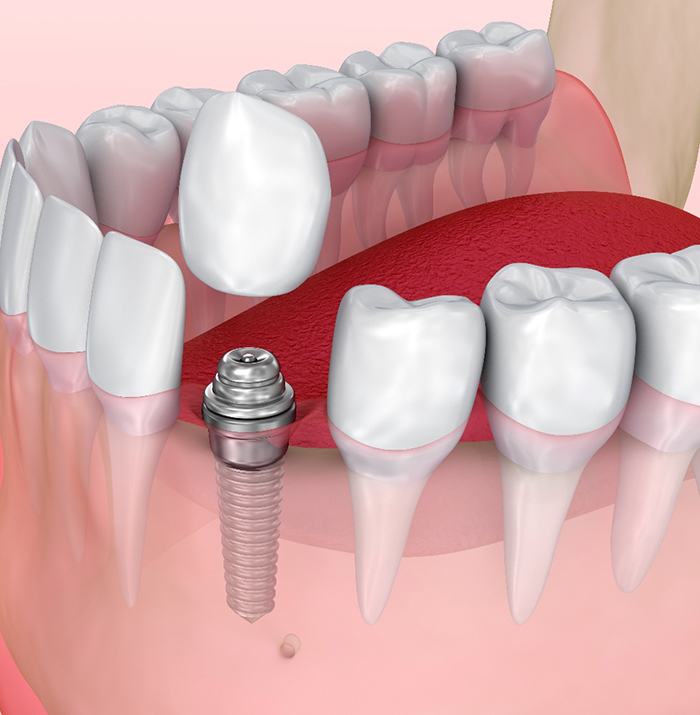 Your dental crown is made of all-ceramic material because it closely matches your enamel to blend in when you smile. Attaching it to your abutment is a quick and painless process. You'll walk out of your appointment with a renewed sense of confidence knowing your smile looks natural.
Although your restoration isn't made of metal, it's durable to withstand the pressure of daily use; however, it will experience wear and tear, but it can last a decade or longer before needing to be replaced.
Schedule Your Consultation Today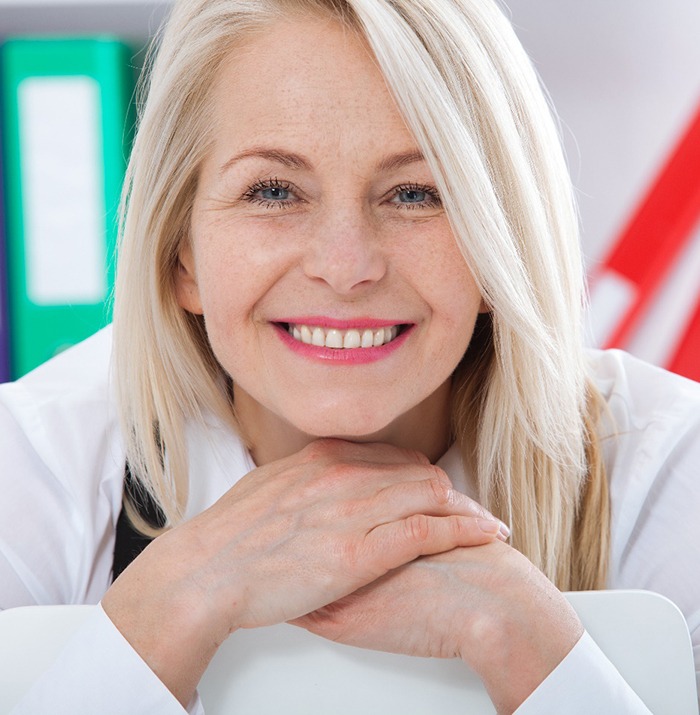 If you're ready to replace your missing tooth, take your first step toward a complete smile by scheduling your consultation for dental implants. Dr. Byars will explain each step in the process to feel confident in the decision you're making. Contact our office today to see if a dental implant is right for you.