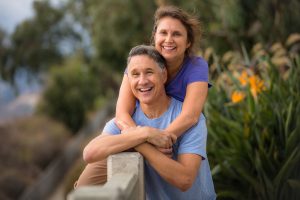 Are you dealing with the effects of failing or missing teeth? Dental implants are without a doubt the best way to deal with one, two, or several gaps in your smile. That's why they're also the most popular method of tooth replacement — and why you may have questions about them right now. Keep reading for the answers in this dental implant FAQ from your dentist in Kansas City.
Q: How do dental implants work?
A: Dental implants provide a comprehensive replacement for a missing tooth that begins with the supportive root structure. A sturdy crown, bridge, or denture can be affixed to tiny post(s) implanted beneath the gum line. With this secure foundation, the teeth are stabilized to promote better oral and overall health for a lifetime.
Q: What are dental implants made of?
A: The majority of dental implants are made of titanium, a biocompatible material that the body accepts without issue. Titanium promotes the growth of bone tissue to allow the jaw to actually fuse together with each implant post.
Q: What are the benefits of dental implants?
A: Dental implants promote better oral and overall health because they fuse together with the jaw. This stabilizes the bone structure to prevent the loss of further teeth and also promote a balanced, healthy diet. The teeth that restore dental implants will also require fewer replacements/refitings, which can end up saving you a lot in the long run.
Q: How long does it take to get dental implants?
A: The process for dental implants can take up to a year to complete. If you need to have a preliminary bone graft procedure to create the proper oral environment, it may take longer. Once the jaw bone is healthy and whole, the implants will be placed. Recovery takes place over the course of 4 to 6 months, after which the prosthetic tooth/teeth restore the implant post(s).
Q: How much do dental implants cost?
A: The cost of your dental implants depends on a few factors — including how many teeth need to be replaced, where in the mouth they are located, and what the implants are made of. A preliminary bone graft procedure or sinus lift will add to the total cost of the dental implants. The only way to know for sure what yours will cost is to schedule an appointment with your implant dentist.
Q: What makes someone a great candidate for dental implants?
A: Most patients who are in good oral and overall health whose tooth loss is recent are eligible for dental implants. People who are in poor health may not be able to undergo the surgical implantation. You will need to see your implant dentist to find out for sure if you can have this procedure.
There you have it — some of the most common questions about dental implants. Still have something on your mind? Don't hesitate to get in touch with your Kansas City implant dentist to find out more!
Meet the Dentist
Dr. Michael Byars is a trusted implant dentist with extensive study in implant dentistry. He has been voted Best of Northland for his superior care and looks forward to helping patients enjoy healthy, complete, and beautiful smiles. To learn more about his services or to schedule an appointment, do not hesitate to get in touch by calling 816-413-9009 today.