Gapped Teeth – Kansas City, MO
Close the Gaps in Your Smile
Alignment issues can take many forms, like gaps between the teeth. It's easy to feel embarrassed by gapped teeth, but aesthetics aren't the only concern. Believe it or not, the large spaces can negatively affect your oral health. Thankfully, you can fix them without metal brackets and wires. We can move your teeth using clear aligners. Invisalign is a discreet, sophisticated solution to get the beautiful smile you deserve.
Why Choose Dr. Michael C. Byars for Invisalign?
Personalized treatment plans for each patient.
Treatments designed for teens and adults.
High-quality technology for predictable results.
Why are My Teeth Gapped?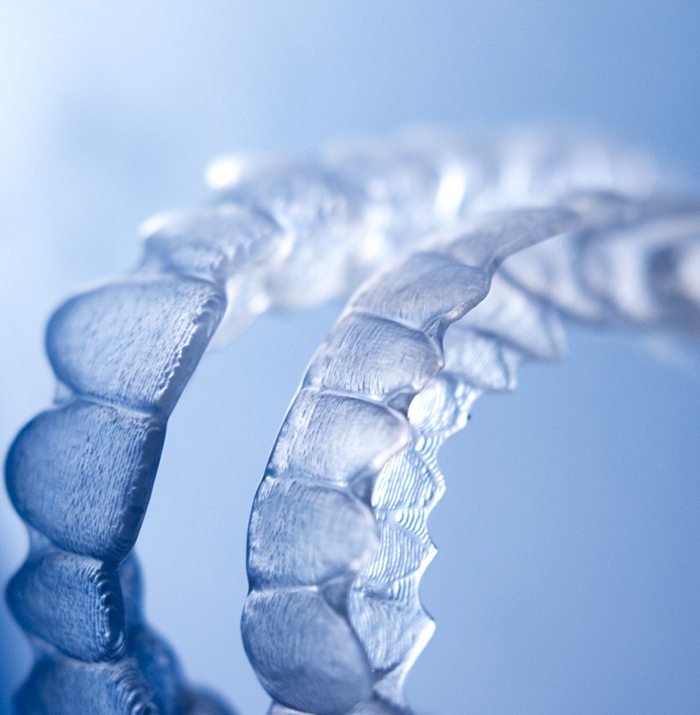 Gaps between teeth can occur for several reasons. We'll work to identify the cause of the abnormally large spaces, which can include:
Periodontal disease
Smaller than average teeth
Tongue thrusting
Thumb-sucking or pacifier use
Missing teeth
Large frenulum
We'll evaluate the gaps and discuss your goals to ensure clear aligners are the right choice for you.
Am I a Candidate for Invisalign?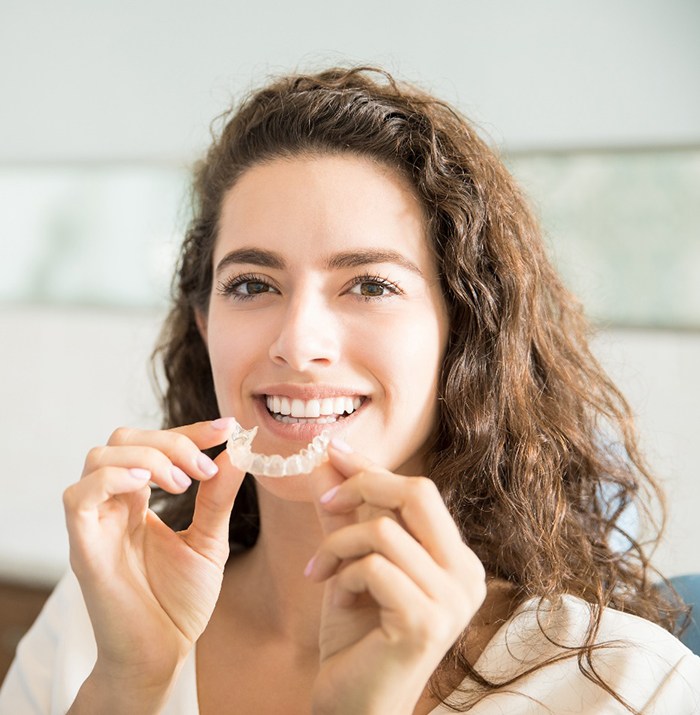 If you would like to close the gaps without metal braces, you might be a candidate for Invisalign. We'll perform a thorough examination, which can also include imaging, X-rays, and impressions to determine if clear aligners can be used to move your teeth into their ideal positions. Besides your orthodontic needs, you might be a candidate for Invisalign if:
You need a less noticeable treatment.
You'd like to complete your treatment in less time.
You can commit to following your plan at home.
You maintain your oral health and routine dental appointments.
How Does Invisalign Work?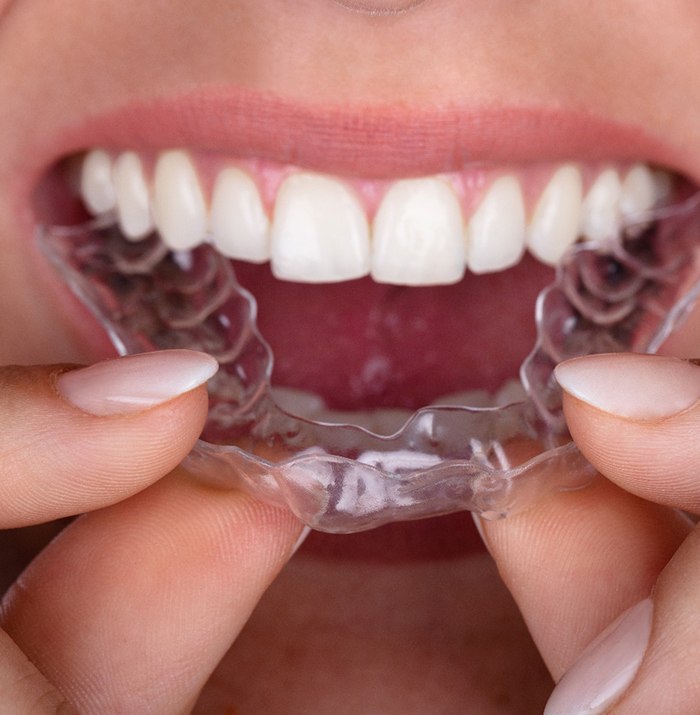 Invisalign doesn't rely on brackets or wires to align your teeth. Instead, we take impressions of your mouth to map their movement using state-of-the-art technology. The information is fabricated to a series of aligners that are worn over your teeth. You'll wear them for at least 22 hours per day, allowing them to apply consistent pressure to your teeth to gradually reposition them. You'll switch to a new aligner in the series after about 1 week.
Although everyone's treatment plan differs, most patients are finished with their series after about 12 months. On average, patients who have complex needs will require more aligners, so they can expect their treatment to take a bit longer. After finishing your series, you'll need a retainer to prevent your teeth from moving back into their previous positions.
Benefits of Invisalign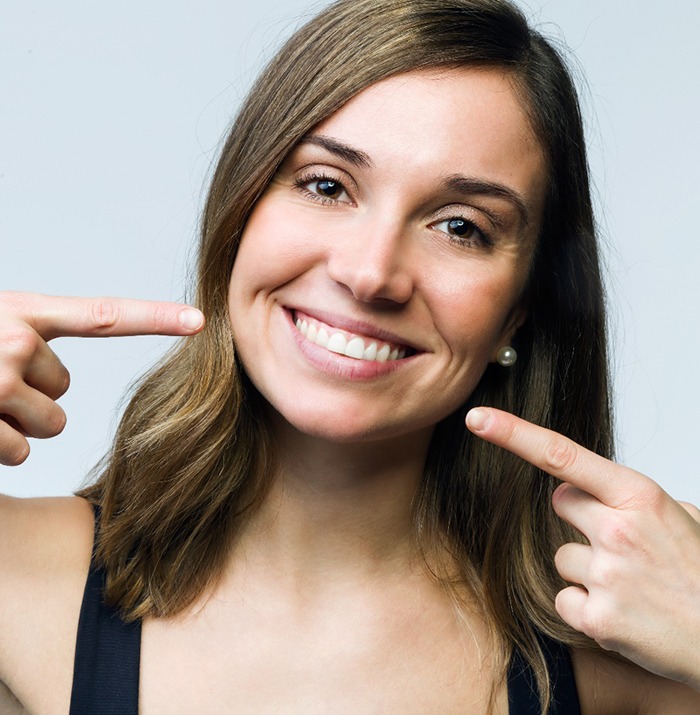 When compared to traditional metal braces, Invisalign offers exceptional benefits when used to close spaces between teeth, such as:
Nearly invisible treatment.
Custom-fit for added comfort.
No irritation to the inside of the lips or cheeks.
No dietary restrictions.
Easy maintenance and care.
No appointments for adjustments.
Quick results.
Schedule Your Consultation
You don't need to feel insecure about the gaps in your smile any longer. We can close them with Invisalign. Contact our office today to schedule your consultation for clear aligners. We look forward to helping you achieve the smile of your dreams using the clear choice in orthodontics.