Crowded Teeth – Kansas City, MO
Get a Straight Smile with Invisalign
Few people have naturally perfect teeth. Many people have alignment issues that can manifest in several ways, like overcrowding. Unfortunately, if your teeth are overlapping, it's more than an aesthetic problem. Poorly aligned teeth can also affect your dental health and your quality of life. Thankfully, you don't need to live with a less than perfect smile. Dr. Michael C. Byars can help you move your teeth using the clear choice in orthodontics. Invisalign is an effective solution to treat a variety of alignment concerns, including overcrowding. In as few as 12 months, you can have the healthy, straight smile you deserve.
Potential Problems Associated with Crowded Teeth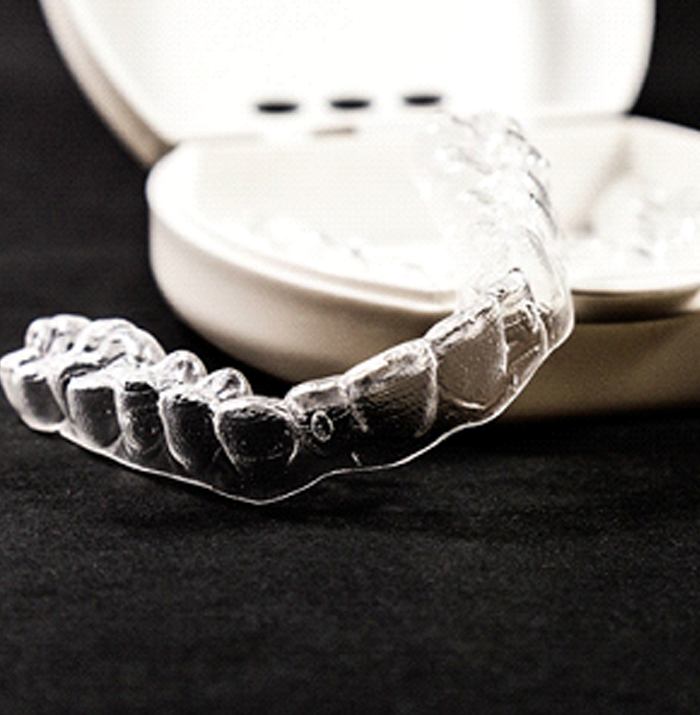 Overcrowding can make it challenging to clean your teeth. Even with the best brushing and flossing techniques, food particles, plaque, and bacteria can get trapped in hard to reach places, increasing your risk of tooth decay and gum disease.
In some cases, alignment problems can also affect your oral functions because they can create an improper bite. This can make it difficult to perform simple tasks necessary for your overall well-being, like biting or chewing. It can also lead to reoccurring jaw pain, uneven wear on your enamel, and speech complications.
You'll also have an increased likeliness of dental emergencies, especially if there's impact or injury to the face. You might never expect one to happen to you, but 1 in 6 Americans requires urgent dental attention annually. You can lower your risk of an unplanned trip to your dentist by moving your teeth into their correct positions.
As you age, overcrowding can worsen because your teeth continue to move, even as an adult. Although you might think you're too old for braces, there isn't an age limit for a healthy smile. In fact, 1 in 5 orthodontic patients is over the age of 18.
How Does Invisalign Fix Crowded Teeth?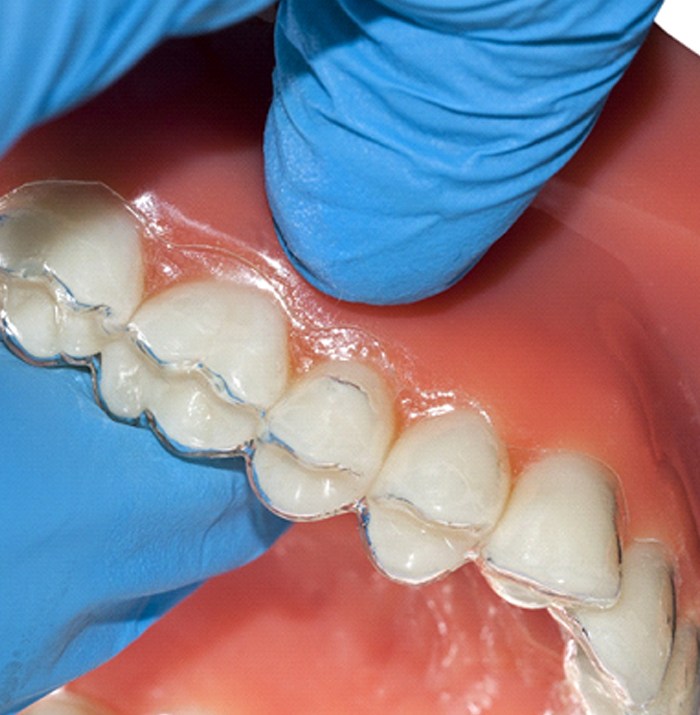 Invisalign differs from traditional orthodontics because it doesn't rely on any brackets or wires to move the teeth. Instead, Dr. Byars takes digital impressions of your mouth to create a series of aligners to gradually reposition them. You must commit to wearing the aligners over your teeth for at least 22 hours per day. This applies consistent pressure to move them in small increments as you progress through the series of aligners.
Although every plan differs, most patients are finished with their series in about 12 months. If your case is complex, you can expect to need more aligners than a person who only wants to make minor adjustments. At the end of your treatment, you'll need a retainer to ensure your teeth don't move back into their previous positions. You'll enjoy lasting results if you take a proactive approach to protect your investment.
Schedule Your Consultation
Don't let overcrowded teeth influence your dental health or your confidence any longer. You can get the attractive smile you crave using a nearly invisible option. Contact our office today to schedule your consultation for Invisalign with Dr. Byars.