Invisalign – Kansas City, MO
Get a Straight Smile with Clear Aligners
Did you know you can achieve a straight smile without brackets and wires? Invisalign is the preferred orthodontic treatment among teens and adults because it's virtually invisible. Clear aligners apply continual pressure to the teeth, gradually moving them into alignment. You'll enjoy a discreet solution to help you feel confident throughout your treatment. Dr. Byars will create the customized plan you need to invest in a straight, healthy smile.
Why Choose Dr. Michael C. Byars for Invisalign?
More reliable & comfortable than mail order aligners
Individually designed for every patient
Able to help adults & teens alike
How Does Invisalign Work?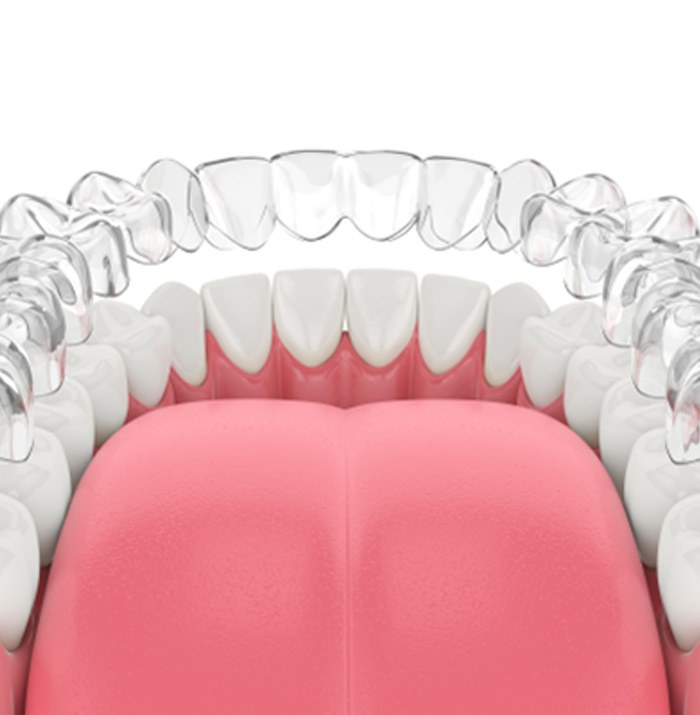 Brackets and wires pull your teeth into position, which is effective in correcting even the most complex issues. Unfortunately, braces can be very noticeable. Invisalign resolves the common complaints of metal braces because it doesn't involve any brackets or wires.
Instead, impressions of your mouth are taken, which integrate with state-of-the-art technology to map the movement of your teeth. The information is transferred to a series of aligners you'll wear over your teeth to move them into position. You'll need to commit to wearing the aligners for at least 22 hours per day. You'll switch to the next aligner in the series after about 1 week. On average, it takes 12-18 months to finish the treatment.
Indications for Invisalign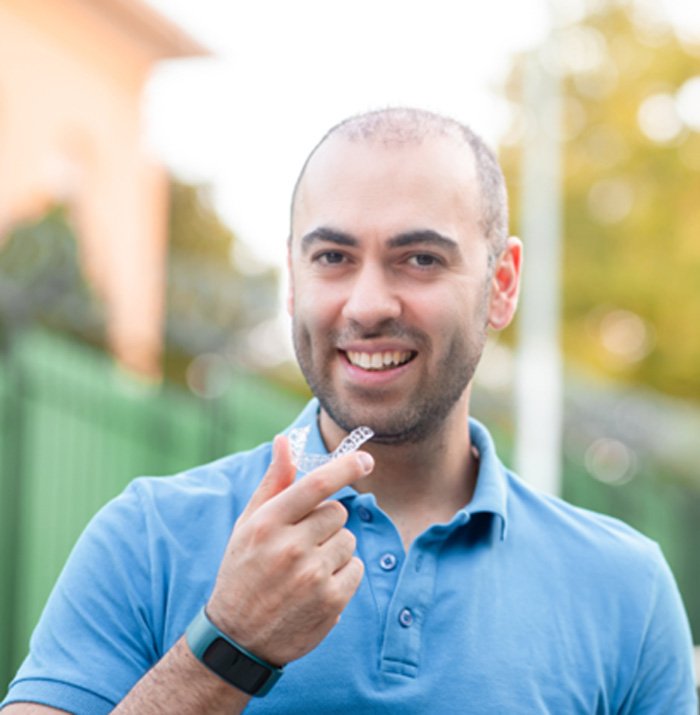 Invisalign is effective for correcting a variety of bite and alignment issues that can lead to dental problems, including:
Crowded Teeth
Teeth that overlap or are crowded are difficult to clean, increasing your risk of tooth decay and gum disease.
Spaces Between Teeth
Food particles and plaque can get trapped in large spaces between the teeth.
Bite Alignment
Bite issues can lead to jaw pain, dental concerns, and even difficulty biting, chewing, or speaking.
What are the Benefits of Invisalign?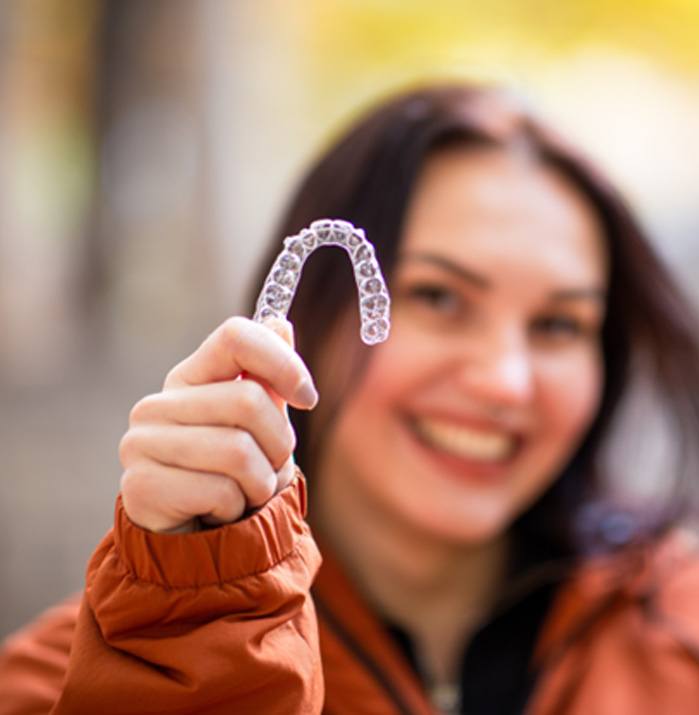 When compared to traditional braces, Invisalign offers a variety of benefits, including:
Nearly invisible
Doesn't irritate the inside of the lips or cheeks
Quicker results
No dietary restrictions
Easy maintenance and care
Less time in the dental chair
Convenient
What is the Cost of Invisalign?
There isn't a set fee for Invisalign because the cost is determined by your specific treatment plan, like the number of aligners you'll need. On average, complex cases will require more aligners than what's needed when making simple adjustments.
We'll work on your behalf with your insurance carrier to file the necessary forms to lower the amount you pay out-of-pocket. A member of our team will work with you to help you find the solutions you need to achieve a straight smile without breaking the bank.
Invisalign Aftercare Tips
Clear aligners can be the ideal option to fix your smile if you keep a few tips in mind:
Wear your aligners for at least 22 hours per day
Switch to the next aligner in the series on time
Don't eat or drink anything except water while wearing them
Brush your teeth and rinse your aligners before placing them back into your mouth
Clean your aligners daily
Maintain your check-in appointments
Schedule Your Consultation Today
You can achieve a confident, straight smile without brackets and wires. Contact our office today to schedule your consultation for clear aligners.