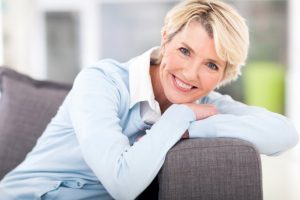 Did you know that 36 million Americans are missing all of their teeth? That's a fairly large amount of people, but why don't you see gummy smiles all the time? Those who are missing some or a whole row of teeth can often thank dentures in Kansas City for giving them a complete grin once more. Dentures have been used for hundreds of years to give people their smile back, and luckily for you, they've gotten a lot better since George Washington wore them. Keep reading to find out exactly what dentures are and what age you can get them.
What Are Dentures?
Dentures come in full and partial replacements for a whole row of teeth or just part of your smile. They are prosthetics that can be taken in and out of your mouth. For years, many patients struggled with getting used to dentures, but today, they're the most comfortable and natural-looking they've ever been.
Dentures are composed of two parts: the plate and the false teeth. The plate is usually made of a gum-colored acrylic that fits over your gums. Attached to this supportive base are your teeth, which are made out of various materials like dental porcelain or tooth-colored resin.
When Can I Get Dentures?
You may automatically think about older folks in their 80s and 90s, but you may need dentures much sooner than that. Your need for dentures is never dependent on age, but rather the health your teeth are in.
Did you know that 19% of American women over the age of 40 wear dentures? By 2020, it is estimated that almost 40 million people will be wearing this prosthesis, making it an incredibly common restoration to have or need.
How Do My Teeth Stay in Place?
One of the few disadvantages that those with dentures face is that because they're removeable and rest on top of the gums, they can sometimes slip and slide around in your mouth. This causes slurring when speaking, difficulty chewing, and self-consciousness about appearance. Thankfully, your dentist has a solution: implant retained dentures in Kansas City.
What Are Implant Retained Dentures?
By adding a few strategically placed dental implants (artificial tooth roots that are placed in your jaw to support restorations) your dentist can attach your dentures to them to create a stable and fixed replacement. Your dentures are still removeable, but you can simply click them into your implants for a stable and more fitted smile.
Does it sound like you could benefit from dentures or implant retained dentures? Talk to your dentist about which one is best for you to get your set of pearly whites back.
Meet the Dentist
Earning his DDS from the University of Missouri at Kansas City School of Dentistry, Dr. Michael C. Byars is a highly trained dentist who loves caring for his patients. He takes pride in offering a variety of options for tooth replacement. He currently runs his own practice, and he can be contacted through his website or by phone at (816) 781-8222 for any questions.